The Uncanny Counter: wiki, Real Nmaes, Streaming time, Story and Details : Horror films are always the latest hot topic. Likewise in the same way Korean dramas have thriller and horror elements in it. A Similar show has been bought on Netflix called The Uncanny Counters.
Story on The Uncanny Counters.
Story of Uncanny Counter revolves around a noodle shop owner and the name of the shop is Eonni noodles shop. Firstly, in drama there is a group called counter. The people working in that shop are employees by day and change into demon Hunters at night. Moreover they chase the  demon that prey on humans.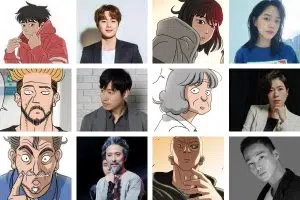 All this happens in a fictional city called Jungjin. Duty of the counter is to search for the evil spirits that escaped the Afterlife. Evil spirits Dwell inside the bodies of the human who have the same evilness in them. For example a great intent to kill and criminals with evil ideas. Wendy's evil spirit processes in humans the spirit and handsomeness of human abilities and gives them power like the movie venom. Moreover, the story is based on a webtoon called The Amazing Rumor.
Details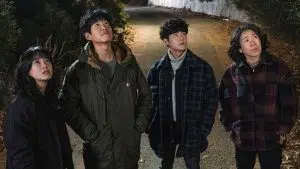 | | |
| --- | --- |
| Original network | OCN |
| Network  | Netflix  |
| Aired on  | Every saturday and sunday |
| Streaming time | 22:30 KST |
| No. of episodes | 16 |
| Status  | Ongoing  |
| Released on   | Nov 28,2020 |
| Language  | South Korean  |
Cast of Uncanny Counter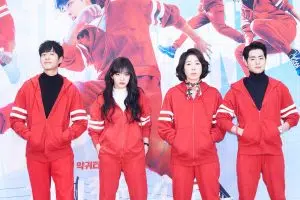 | | | |
| --- | --- | --- |
| Jo byung Gyu | So Mun | Newest member to the group counter |
| Kim Se Jong | Do Hana | Server at Eonni noodles |
| Yeom Hye Ran | Choo Mae Ok | Chef at Eonni noodles |
| Yoo Jun Sang | Go Man Tak | Former Police Officer and assistant spirit |
| Mun Sook  | Wi Gen  | Partner of Mun , the upright spirit |
| Kim So re | Kim Gi Ran  | Partner of Mo Tak |
| Eun Ye Jun | Woo Sik | Hana's Partner |
Also read: Bridgerton;cast,wiki,real names, streaming time and details