You Season 4: Cast, Trailer, Story, Review, Release date, Netflix, Ending explanation, Part 2 release date, Part 2 trailer: It is an American psychological thriller series which is a Netflix original. Seasons 1,2 and 3 were a massive hit and the fans were eagerly waiting for season 4 as season 3 ended with a twist. However, the series makers have made season four in two parts.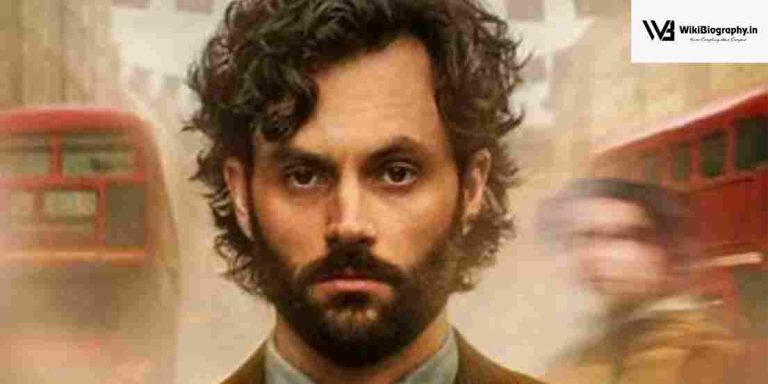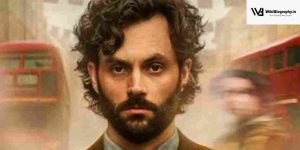 About You Netflix Series
A dangerously charming, intensely obsessive young man goes to extreme measures to insert himself into the lives of those he is transfixed by. It is an adult Netflix original series and has 4 seasons. Forth season of You will be released in two parts. It was in 2018 December that it got the title of Netflix original. In 2020 it was among the top 10 most-watched Netflix original series. It is on popular demand that season 4 was released. The first season of You came out on 9th September 2018.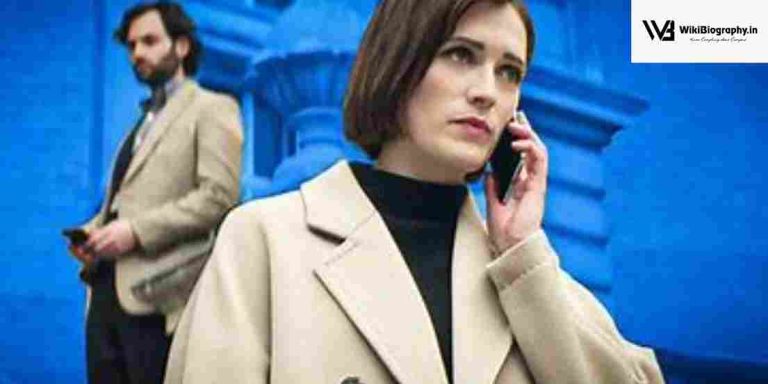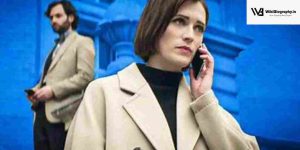 You Season 4 Cast
The main cast of You season 4 is Penn Badgley the lead character who goes by the name Joe Goldberg. Tati Gabrielle as Marianne Bellamy, who is re-casted from season 3 and in the previous season she was shown as Joe's love interest. Charlotte Ritchie as Kate Galvin, an icy and adversarial gallery manager in who Joe takes an interest. Tilly Keeper as Lady Phoebe, Amy-Leigh Hickman as Nadia Farran, who appeared as a literature major in Joe's class, and Ed Speleers as Rhys Montrose, who is an author and seems to connect with Joe. Lukas Gage is shown as Adam Pratt.
The recurring cast is as follows: Stephen Hagan as Malcolm Harding, Adam James as Elliot Tannenberg, Aidan Cheng as Simon Soo, Niccy Lin as Sophie Soo, Eve Austin as Gemma Graham-Greene, Ozioma Whenu as Blessing Bosede, Sean Pertwee as Vic, Ben Wiggins as Roald Walker-Burton, Dario Coates as Connie, Brad Alexander as Edward, Alison Pargeter as Dawn.
You Season 4 Production team
Greg Berlanti and Sera Gamble are the makers of the show. They are also the show's co-executive producers, Gamble is the showrunner. It was in February 2015, that the show was announced to be based on the book by Caroline Kepnes' "you". Berlanti is the plot director. The episodes are directed by John Scott, Shamim Sarif and Harry Jierjian.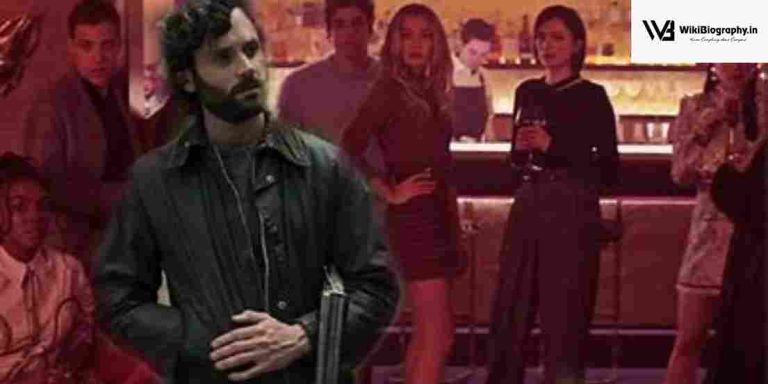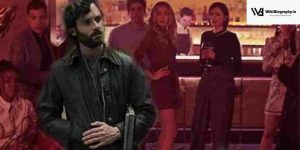 You Season 4 Filming
It has been reported that the filming of season 4 of the series took place in the United Kingdom and started on March 22, 2022. All the scenes where Joe appears in a university as a professor in London are filmed in t Royal Holloway, University of London.
You Season 4 Trailer
It was shown in season 3 that Joe decides to lead a normal life and that he kills Love Quinn and tries to give a new start to his life. The official trailer begins by telling the name Jonathan Moore that he adopts when shifting to London. It shows that he is drunk and is with a new set of people. The trailer also shows that he is still chasing his past perhaps and is unable to move forward.
However, he still is trying to maintain a low profile and is asked a lot of questions by the new group of people. In the trailer, he describes the group as "a circle of privileged douchebags". As can be seen, by the trailer he is stalking his neighbour but at the same time is restraining himself from doing it. Looks like the series is going to be full of twists and turns.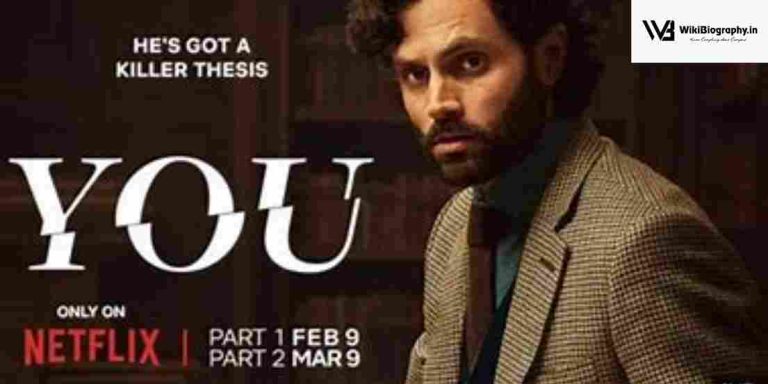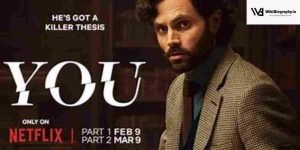 You Season 4 StoryLine
The second part of season 4 has not been released yet but the storyline for season 4 part 1 is that Jow has adopted a new identity and has shifted to London by the name Jonathan Moore. He is a professor at a University in London and is teaching English. The twist in the story is that this time Joe is not the one who is killing but there is one more killer among the new group of people he has found in London who are very rich.
He fit in the group through his neighbour Malcolm and he helped his wife Kate when she was being robbed by a few men. Since a party where Joe got drunk, the killings began with Malcolm being the first target and Joe was first questioning his own integrity but later as the number of killings increased he started getting messages which were clues. In the end, he does get to know the real killer during a weekend outing. The hunter becomes the prey in this season.
You Season 4 Review
The season received a good response. The audience gave a score of 3.5 stars. There are some reviews which say "You season 4 felt like a fresh take on the old concept, but Joe's arc took a troubling turn. or three seasons of Netflix's You, we've been watching Penn Badgley's Joe Goldberg find the love of his life, only to turn around and end her life." The others say that it was what they were waiting for for so long and is worth watching and unexpected. There are a lot of people waiting for the second part of the series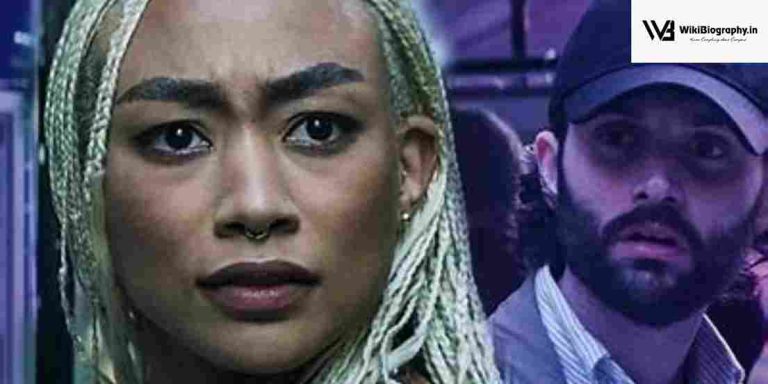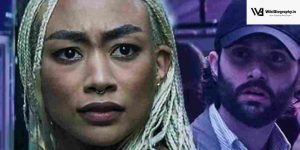 You Season 4 Part 2 Trailer
The beginning of the show shows Rhys Montrose being a friend of Joe and the only person Joe feels is better than the rest. In the You season 4 part 2 trailer it shows that Joe wants nothing to do with Rhys' murder spree, however, he may find it difficult to extract himself from the situation. Especially when he is developing feelings for Kate, who continues to be his target.
You Season 4 Release Date
Deason four of You has two parts the first part that has premiered on February 9, 2023, and the second part is expected to premiere on March 9, 2023, both parts will consist of five episodes.
You Season 4: Cast, Crew, Release Date and other details.
Series Name
You Season 4 Part 1
Release Date
9th February 2023
Platform
Netflix
Genre
Psychological thriller
Main Cast
Penn Badgley

Tati Gabrielle

Charlotte Ritchie

Tilly Keeper

Amy-Leigh Hickman

Ed Speleers

Lukas Gage

Directors
Greg Berlanti and Sera Gamble
Producers
Not known
Language
Producer, Writer & Director
Country
America
IMDB rating
7.7/10
Part 2 Release date
9th March 2023
Also Read: Feel Good (Netflix): Cast, Plot, Release Date, Songs, Review, Trailer (wikibiography.in)
Subscribe to us to get all the latest updates about You Season 4!