Farmer Wants a Wife Season 10: Most awaited Dating show, Wiki, Cast, Episodes, Air Date, Eliminations, Location and details: The 10th season of five hunky farmers(Matt, Andrew, Will, Sam, and Rob) is back in search of soulmates. More than one will find their perfect match under the watchful eyes of host Natalie Gruzlewski. Season 10 of Farmer wants a wife aired on July 4, 2021, on Channel 7.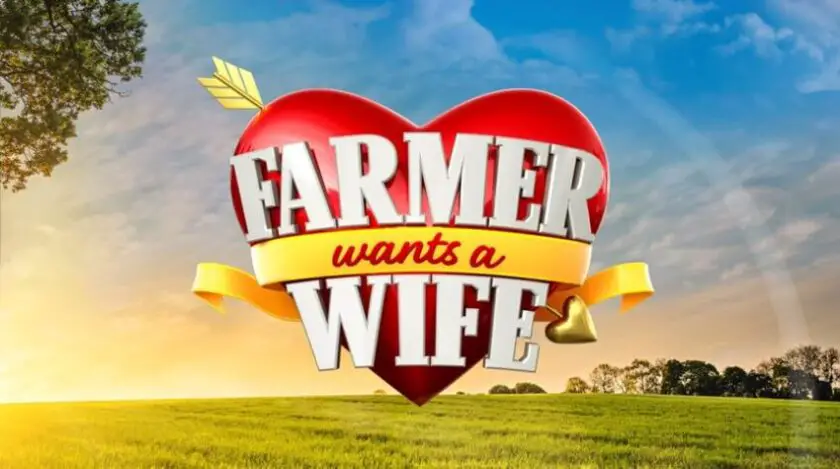 This Aussie Dating Show already grabbed the audience's attention back in 2001 with the help of these winsome artists.
Farmer Wants a Wife  Season 10, Release dates and Timings
Location
NSW's beautiful Hunter Valley
Seasons
11
Running time
60 minutes (Inc. commercials)
Original release
Nine Network & Seven Network
host
Natalie Gruzlewski (2007–12, 2020–)
producers
Fremantle Media Australia (2007–2012; 2016)
Fremantle Australia (2020—)
Eureka Productions (2020–)
original language
English
Farmer wants a wife is an Australian reality television series based on British Reality Show aired on July 4 this year. This season will be premiered as a 60-min show on seven on Sunday at 7 and on Monday at 7:30 pm. The show will stream on 7Plus.
The show will once again deliver awesomely arranged to get together, luxury dates, and dinner nights. The farmers will choose eight women out of thousands of beauties. The profiles were judged in an online manner. After that, the eight beauties are invited to their beloved farm.
Filming Location:
NSW's beautiful hunter valley, the effortlessly glamorous and perfectly picturesque will be the location for the beginning of a fairytale romance. The farmer will meet their potential wives here. A private retreat, a tennis court, and a vineyard.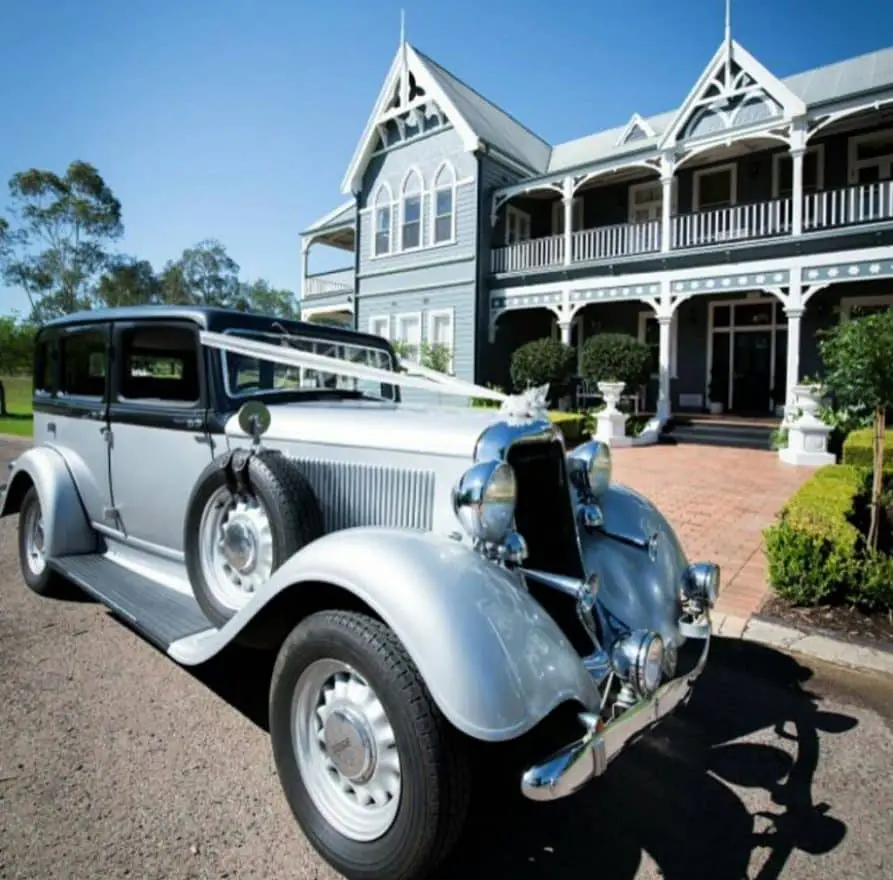 Since The Convent is a popular wedding venue, we are hoping to see five more weddings here, this season.
Contestants of Farmer wants a wife 
1. Farmer Andrew, 30, New South Wales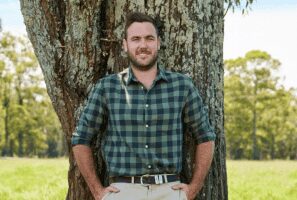 a sheep farmer who likes a good time and plenty of laughs wears his heart on his sleeve but struggles to express his emotions. He's not into romantic gestures. Little things in life make him happy. Adores his family a lot. The chemistry must start in order to progress the things, says the electro-music aficionado. In the future, He sees himself as a farm, married and engaged with a couple of kids.
The one lucky girl to win his heart in this dating show(Farmer wants a wife) would be one of:
Ash, a 28-year-old sales rep from Queensland.
Lucy, 30-year-old, an admin worker, Western Australia.
Natalie, a 27-year-old radio announcer from Victoria.
Jess, a 27-year-old, community relations worker, Victoria.
Melissa a 30-year-old supermarket worker from Victoria.
Tara, a 26-year-old, police officer, New South Wales.
Caity, a 26-year-old, receptionist,  Queensland.
Rachel, a 30-year-old, social worker, New South Wales.

2.

Farmer Will, 39, Victoria
This extreme-sports-loving, down-to-earth person is a sheep and cattle farmer by profession. He loves being with animals. He is looking for an honest and independent woman who can shape his life better. Communication and honesty are what he is looking for in his life partner. This cattle farmer grew up on a farm and wish to raise his family there.
The women vying for Will's heart in this dating show(Farmer wants a wife) include:
Lisa, a 39-year-old travel worker from Victoria.
Jessica, a 29-year-old, director of communications, New South Wales.
Jaimee, a 32-year-old pediatric nurse from Victoria.
Cat, a 33-year-old accounting student from Victoria.
Caitlyn, a 29-year-old veterinary surgeon from Victoria.
Alana a 30-year-old sales worker from Victoria.
Kristina, a 29-year-old zookeeper from South Australia.
Tammy a 40-year-old beauty and massage therapist from Queensland.
3.

Farmer Matt, 26, Victoria
This cattle and fodder farmer grew up on a family farm, is proud of being a country boy. This 26-year-old young farmer is a rural kid who is honest, loyal, industrious, and courteous. He is in search of his partner who is willing to get stuck on the farm. This Def Leppard fan enjoys laughing and is eager to help out everyone. Outdoor-loving motor enthusiast is looking for a strong girl he can count on no matter what. "set up a picnic on top of my grandparent's hill which overlooks our family's farm" is all he has done so far romantically.
The women vying for Matt's heart in this dating show(Farmer wants a wife) include:
Brydie, 26 (VIC)
Taylor, 26 (VIC)
Luisa, 24 (VIC)
Belinda, 25 (TAS)
KJ, 24 (NSW)
Tara, 25 (VIC)
Hayley, 25 (VIC)
Alex, 22 (SA)

4.

Farmer S

am, 25, N

ew South Wales
One of the seven siblings of his parents is a sheep and crop farmer. He has now taken the responsibility for his family's company proudly. This farmer wants a soulmate who is as much passionate about farming and adventure as he is. He sees his partner be a fun-loving and honest person. This One Direction fan describes himself to be a romantic and affectionate guy. The most romantic thing he had ever done for a girl is to take her on a long drive but he forgot to add that picnic stuff so it did not work anyways.
The women vying for Sam's heart in this dating show(Farmer wants a wife) include:
Dayna, a 21-year-old customer service worker from Queensland.
Demi, a 25-year-old personal trainer, Western Australia.
Bronte, a 27-year-old occupational therapist from Queensland.
Allanah, a 24-year-old student nurse from Victoria.
Nickia, a 22-year-old student nurse from Victoria.
Mikayla, a 21-year-old waitress from Queensland.
Erin, a 25-year-old music teacher from Victoria.
Mackenzie, a 24-year-old oncology nurse from New South Wales.

5.

Farmer Rob, 40, New South Wales
This sheep and cattle farmer has already embarked on his world tour. He's already a father-of-two. He is looking for a girl who is confident, optimistic, and loving. He enjoys horseriding, veggie gardening, and watching comedy. According to him, the relationship can only work on trust. "Without trust, no relationship can sustain", he says. Five years from now I would like to see myself working with the love of my life by my side.
The women vying for Rob's heart  in this dating show(Farmer wants a wife) include:
Jodi, 44, SA
Shannon, 45, VIC
Luce, 36, SA
Kate, 35, QLD
Cushla, 40, QLD
Meg, 35, VIC
Hayley, 30, VIC
Olivia, 41, NSW
Eliminations:
In the 10th season of  Farmer Wants a Wife (American TV series) eight women tired of the city lifestyle will compete for the affection of five farmers through a series of challenges, group activities, and dates with one unlucky girl being eliminated in each episode.
Let's see the saga of love for which farmer starts and who will be those unlucky girls who will not find their farmer soulmate. The farmers will be having six weeks to learn about their chosen ladies. Let's see how compatibility and chemistry can they make.
You can also read: https://wikibiography.in/big-brother-23-wiki-cast-release-date-episodes-contestants-winner-elimination/