Too Hot To Handle Season 2: Wiki, Cast, Release Date, Contestants, Winner, Elimination, and details: The show which was loved by its audience in season 1 is coming back again with a brand new season. Too Hot To Handle is ready to arrive on the online streaming platform Netflix. The dating show comes with a unique and amazing concept. The contestants of the show are asked to not indulge in any sexual acts while they are spending their time with each other.
The potential grand prize at the end of the season is $100,000. But it gets decreased by a fixed amount as a certain individual gets involved in more and more sexual acts with other contestants. The contestants are asked to build relationships and gain the trust of each but the twist in the show is that they can do this just by using their communication skills. No one is allowed to kiss or involve in any acts of sexual tension.
In Season 1 of the dating show, each of the contestants walked away with a mere $7500 prize out of the announced $100,000. It certainly justifies the title of the show, "Too hot to handle".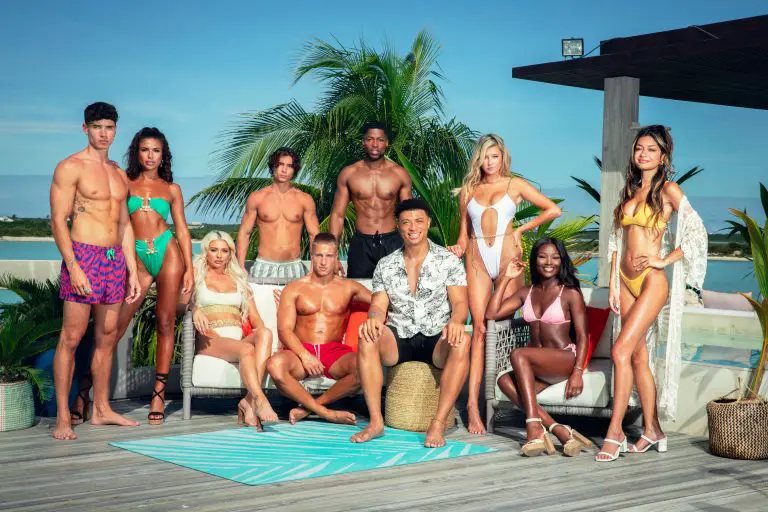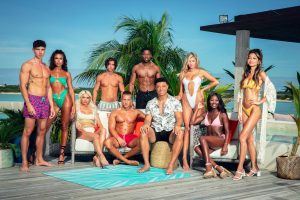 Too Hot To Handle: Release Date and Timings
The steamy dating show will be released on the online streaming giant Netflix where the 1st Season was also premiered. In an interesting turn of events, the Vice President of the Netflix documentary series, Brandon, has mentioned that the show will be premiered in two sets.
The first four episodes of Too Hot To Handle: Season 2 will be released on the 23rd of June 2021. The remaining six episodes will be released on the 30th of June. It is an experiment by Netflix so that the audience can be kept glued to their screens in anticipation of the binge-worthy episodes.
Show Name
Too Hot To Handle
Release Platform
Netflix
Release Date
23rd June 2021
30th June 2021
Produced By
Talkback
Contestants
10
The good news for the fans of the show and its contestants is that Too Hot To Handle has already been renewed for its Season 3. We can expect Season 3 to come out anytime in the Summer of 2022.
Contestants Of Too Hot To Handle: Season 2
1. Carly Lawrence
Carly is a model from Toronto, Canada. The model is quite tall and stands at a height of 5 feet and 8 inches. She has beautiful hazel eyes and a gorgeous body which is a treat for the beholders. Carly is currently 24 years old as she was born in 1996.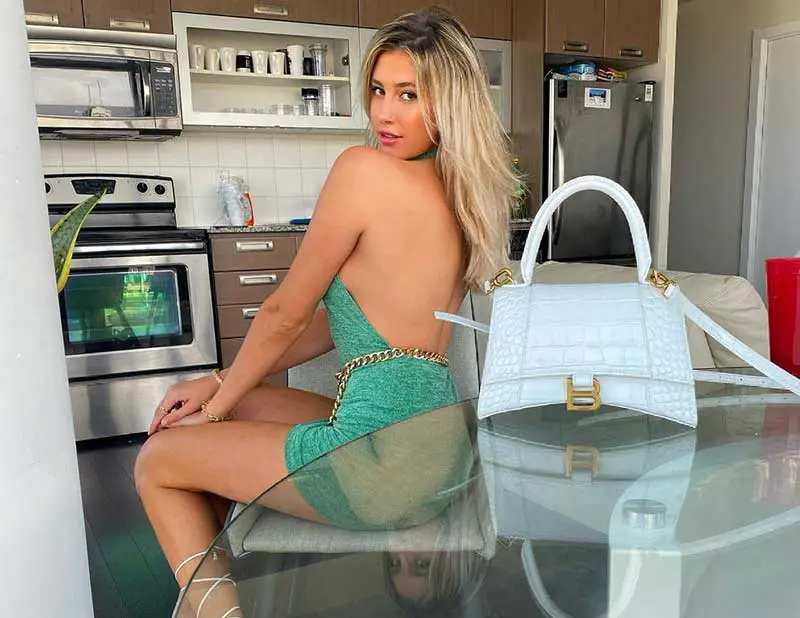 Read more about Carly: Carly Lawrence: Wiki, Age, Bio, Height, Boyfriend, Husband, Net Worth
Carly's Instagram account can be checked out from here.
2. Cam Holmes
Cam is a model who hails from Wales in the United Kingdom. This young man identifies himself as "full of surprises". He stands at a height of 6 feet and 1 inch. Born in the year 1996, Cam is currently 24 years of age. An interesting fact about the model is that is a die-hard fan of the trilogy "Lord of The Rings."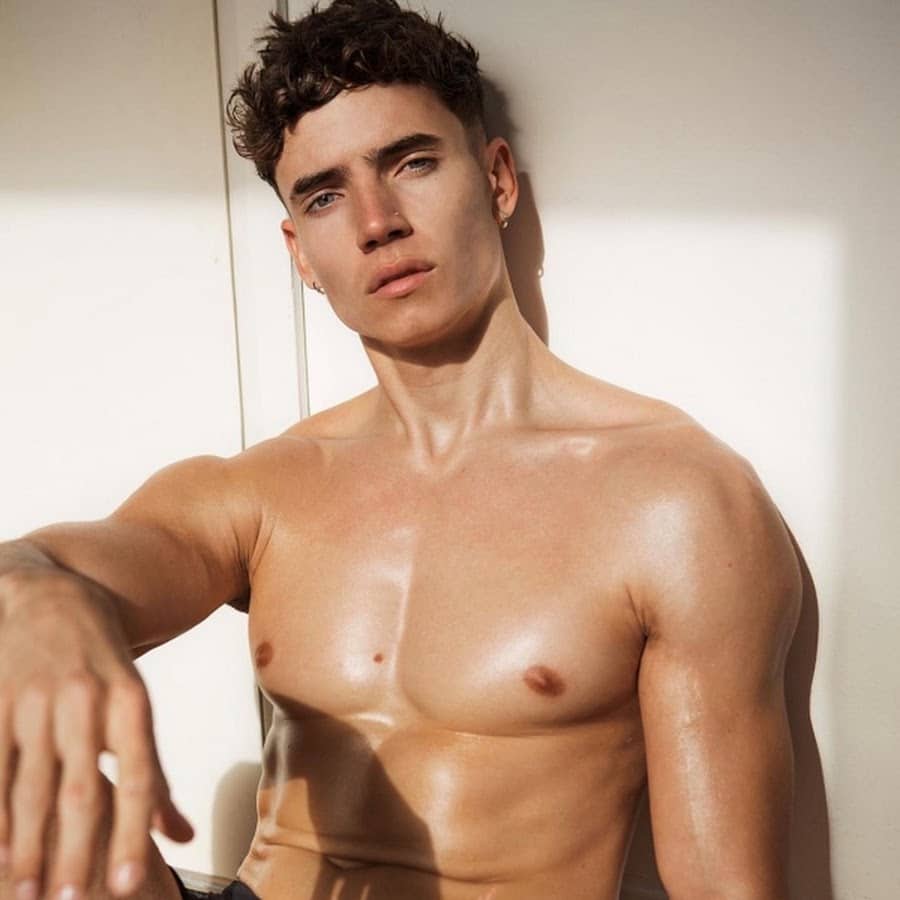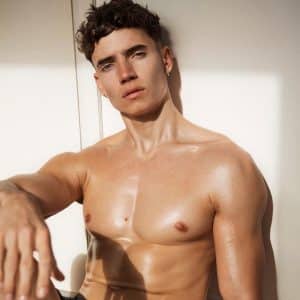 Read more About Cam here: Cam Holmes: Wiki, Bio, Age, Height, Family, Girlfriend, Net Worth
He can be accessed on his Instagram account. The actor and model is pretty famous on the social media platform.
3. Emily Faye Miller
Emily is a British model who is currently 27 years old. She really loves to enjoy sunbathing on the beaches and possesses a perfect bikini body. Emily is 5 feet and 6 inches tall and she has beautiful brown eyes. She is definitely one of the contestants who will be making things hard for their fellow cast members.
Read more about Emily here: Emily Miller: Wiki, Bio, Height, Age, Boyfriend, Parents, Net Worth
Emily is easily accessible on Instagram thanks to her ever-increasing followers count.
4. Chase DeMoor
Chase is an American professional football player. He is a young man of 25 years. Chase has an impressive height of 6 feet and 5 inches. It will certainly be a sight to see watching this athlete trying his luck and using his charms to get his fellow contestants in trouble.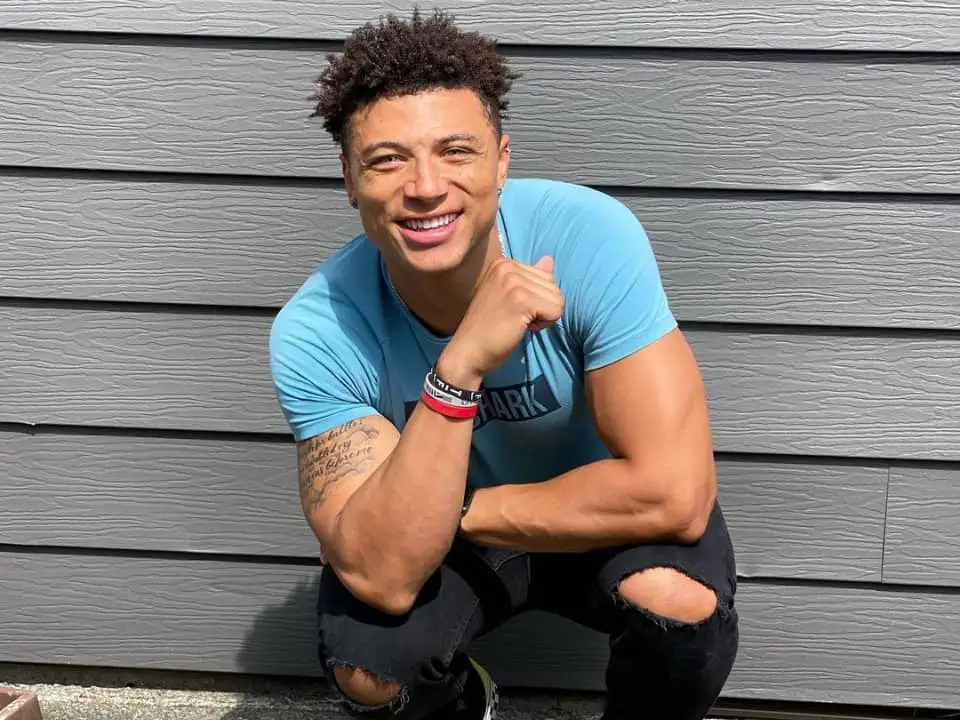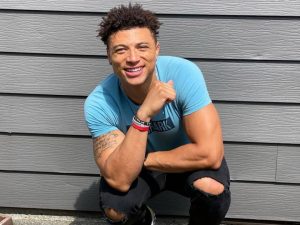 Watch Chase in his charismatic looks on his Instagram account.
5. Kayla Jean
Kayla is a 26-year-old model from Florida, United States. The most notable thing about this gorgeous model is her tall height of 5 feet and 7 inches. Kayla has mentioned that she loves getting guys chasing her and the more guys are behind her the more interesting things get.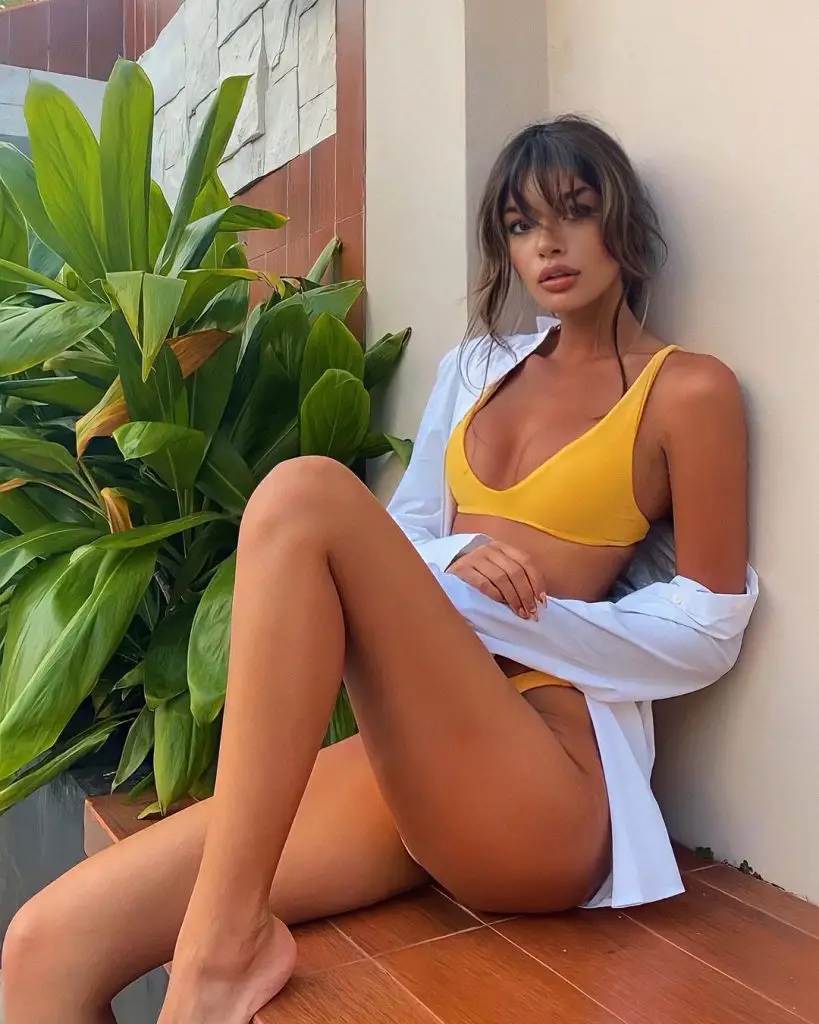 Read more about Kayla here: Kayla Jean: Wiki (Too Hot to Handle), Bio, Age, Height, Weight, Boyfriend
She is pretty popular on Instagram and her followers count is increasing dramatically.
6. Larissa Townson
Larissa is a Television personality and model who is originally from New Zealand. This beautiful blonde is 28 years old. Often referred to as the blonde bombshell, Larissa has a body measurement of 39-24-28 (inches).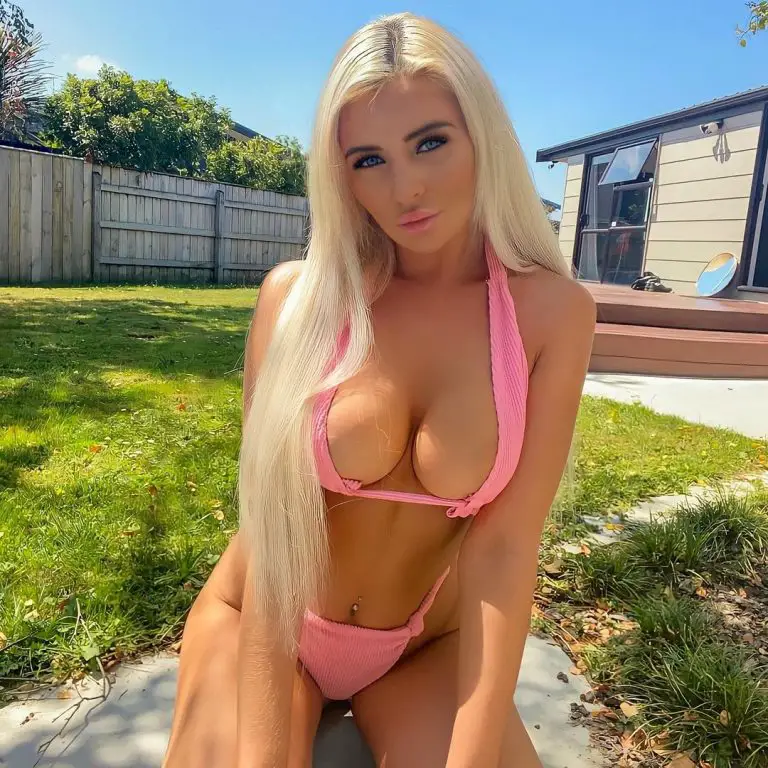 Read more about the model here: Larissa Towson: Wiki, Bio, Age, Career, Boyfriends, Net Worth, Height
Larissa has gathered nearly 27k followers on Instagram which is still increasing.
7. Marvin Anthony
This 25-year-old French model is surely one of the most searched personalities on the internet in a while. He is a tall and muscular guy with a height of 6 feet and 4 inches. He is a French national but currently resides in the United Kingdom.
Read more about Marvin here: Marvin Anthony: Wiki (Too Hot To Handle), Bio, Age, Height, Family
His Instagram account was private for a while but now it is accessible for everyone.
8. Melinda Melrose
Melinda is surely going to prove herself the head turner. She is an African-American beauty who is 5 feet and 7 inches tall. She is a model from the United States. Melinda is already in a relationship with Darius Goodworth, so it will be entertaining to watch her struggle in the show in keeping her hands to herself.
Read more about Melinda here: Melinda Melrose: Wiki (Too Hot To Handle), Bio, Age, Boyfriend, Net Worth
Her Instagram account is a treat for the eyes of her fans.
9. Peter Vigilante
Peter is a personal trainer and he is the youngest contestant in the show Too Hot To Handle: Season 2. He is currently 21 years of age as he was born in 1999. He is a man of 5 feet and 11 inches of height.
Read more about Peter here: Peter Vigilante: Wiki, Bio, Age, Height, Girlfriend, Net worth
Peter's fan would love to visit his Instagram account for fresh updates.
10. Nathan Webb
Nathan qualifies as being one of the most interesting personalities in the show cast. He is a former stripper who hails from Texas, United States. He is a 27-year-old man with an absolutely well-maintained body.
Read more about Nathan here: Nathan Webb: Wiki, Bio, Age, Height, Career, Relationship, Family
Nathan can be seen flexing his muscles on his Instagram account.
All of these contestants are super-excited for the release of the show as are the audience and fans.
Too Hot To Handle: Location and Shooting
Regarding the details of shooting place for the 2nd Season of the show, people are amazed how the show was shot amidst the COVID-19 Pandemic. For the information of all the curious fans, season 2 of the competition was shot in a luxury villa in Turks and Caicos under COVID-19 production safety protocols.
Too Hot To Handle Winner
As the show is still ongoing, the winner of the unscripted series is obviously not known. We will be updating the name and details of the winner at the end of the show.
Too Hot To Handle Eliminations
As the show is yet to reach its end, the eliminated members are not known. We will be updating the names and details of the eliminated contestants as the show progresses.