DY Chandrachud: Wiki, Bio, Age, Height, Family, Children, Father, Full Name, Personal Life, Mother, Career, CJI, Sabrimala, 377, Early Life, Marital Rape, School: DY Chandrachud or Dhananjaya Yeshwant Chandrachud is the current Chief Justice of India. He was the J1 of the Supreme Court of India. He also worked as an executive chairman of the National Legal Services Authority of India, as a former judge of the Bombay High Court, and former Chief Justice of the Allahabad High Court. His father was the longest-serving Chief Justice Y. V. Chandrachud. He is famously known for his bold judgments in the Sabrimala case and the "Right to Privacy Policy". Find out more about his wife, family, son, daughter, father, mother, Sabrimala Case, Right to Privacy, net worth, height, weight, education, hometown, age, career, and other life details.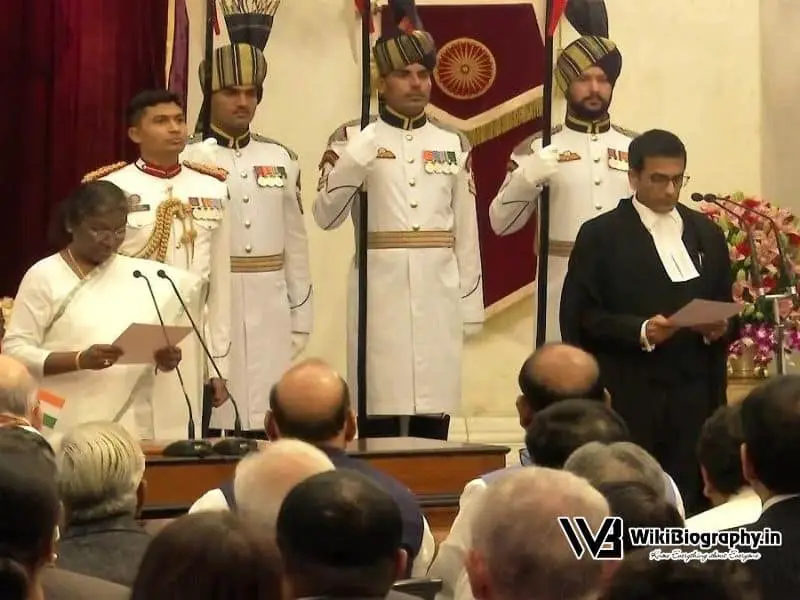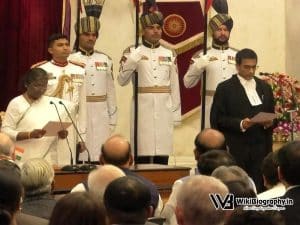 Who is DY Chandrachud?
DY Chandrachud or Dhananjaya Yeshwant Chandrachud is the current Chief Justice of India. He was the J1 of the Supreme Court of India. He is the 50th Chief Justice of India. His father, Justice Y. V. Chandrachud, is the longest-serving chief justice of India. On November 9th, 2022, Justice Chandrachud took the oath and assumed his office, succeeding Justice Uday Umesh Lalit. He works on cases emerging from social issues in India and restrictions on human rights, such as violation of the Right to Privacy and Right to Freedom of Speech, The Sabarimala Case, and cases of Sexual Harassment in the workplace. He also passed constitutional judgments on governance-based cases, such as the National Capital Territory and Covid-19 regulations.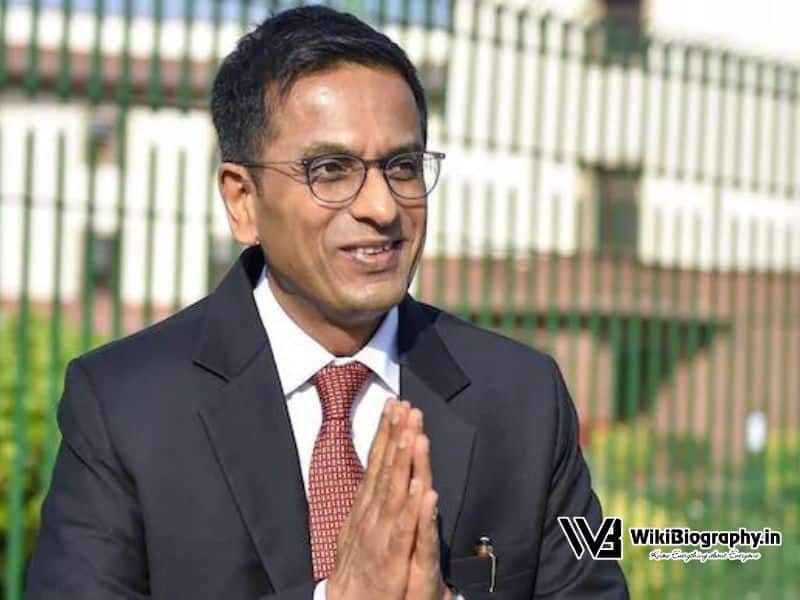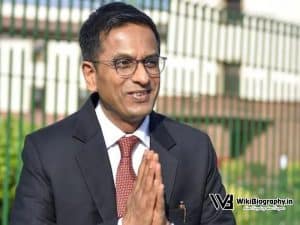 DY Chandrachud Education, Father, Mother
DY Chandrachud was born to Yeshwant Vishnu Chandrachud, the longest-serving Chief Justice of India in history, and his mother, Prabha, was a classical musician. As a child, he was an avid fan of Kishori Amonkar who was also Prabha's Music Teacher.
DY Chandrachud did his schooling at The Cathedral and John Connon School, Mumbai, and St. Columba's School, Delhi. He did his graduation from St. Stephen's College, Delhi with honors in economics and mathematics. He then obtained a Bachelor of Laws degree from the Faculty of Law at the University of Delhi. Our current Chief Justice of India is an ex-Harvardian. After obtaining a bachelor of Law degree, he did his Master's from Harvard Law School in 1983.
He studied on the prestigious Inlkas Scholarship and received an H. Beale Prize at Harvard. He also completed the Doctorate of Juridical Science from Harvard.
DY Chandrachud Career & Major Judgements
He became a judge at the Bombay High Court on 29th March 2000 and retained the position for 13 years. During that time, he was also the Director of the Maharashtra Judicial Academy. He then worked as the Chief Justice of the Allahabad High Court from 31st October 2013 until he was appointed to the Supreme Court of India on May 2016. He became a part of the Collegium of the Supreme Court of India. Later, he was appointed Chief Justice of India, and he resumed office on 9th November 2022. Apart from that, he is the executive chairman of the National Legal Services Authority. 
Because of his knowledge and great Alma-mater, he was also a vising professor at the University of Mumbai and the University of Oklahoma College of Law in the United States. He was often invited to lecture at notable universities such as the Melbourne Law School, Harvard Law School, Yale Law School, and many more.
DY Chandrachud Overruled YV Chandrachud's Judgement
YV Chandrachud the longest-serving Chief Justice of India, wrote the much-debated ADM Jabalpur versus Shivakant Shukla judgment in 1976 where he stated that the personal liberty guaranteed under Article 21 of the Constitution could not go against an executive order. In that case, The judgment was passed by a five-judge bench of the Supreme Court.
DY Chandrachud overruled his father's judgment, in the case of Justice K. S. Puttaswamy and Anr. vs Union Of India and Ors. His judgment was passed by a nine-judge bench stating that Privacy is a constitutionally protected right that emerges primarily from the guarantee of life and personal liberty in Article 21 of the Constitution.
In context to the case, Justice DY said "Life and personal liberty are not creations of the Constitution. These rights are recognized by the Constitution as inhering in each individual as an intrinsic and inseparable part of the human element which dwells within".
DY Chandrachud Decrimalising 377
Following the court decisions of 2017 regarding the "Rights to Privacy", Justice DY took a huge step for the LGBTQ community. Section 377 states that any individual is punishable for engaging in sexual activity notwithstanding "the laws of nature". Therefore, being Gay was considered " not natural" and Gay sex is punishable.
D Y Chandrachud along with CJI Dipak Misra, D Y Chandrachud, Justices R F Nariman, A M Khanwilkar, and Indu Malhotra opined that Consensual gay sex is not a crime, and abolished the law. This was a huge step as the Indian Constitution now recognizes the LGBTQ community. It was a revolutionary decision and triggered celebrations among the LGBTQ community.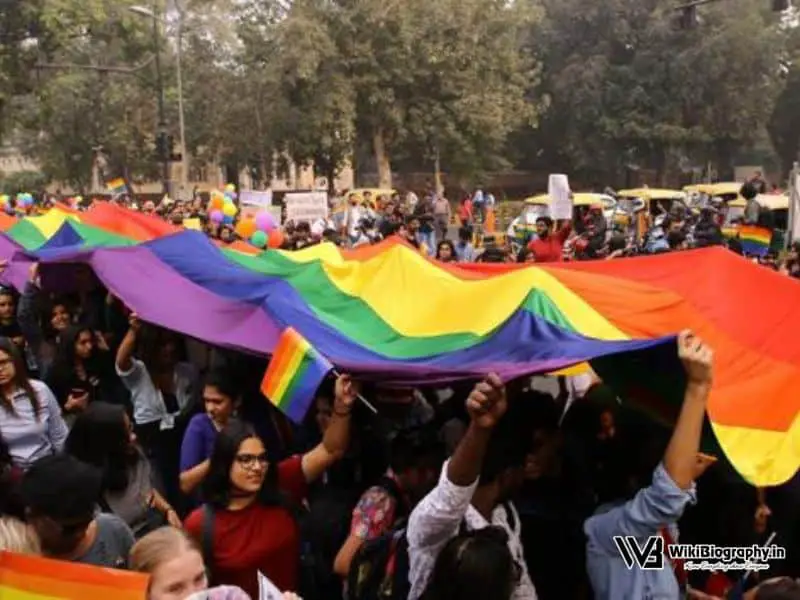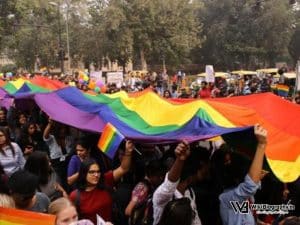 DY Chandrachud Sabarimala Case
The Sabarimala Temple in Kerala had an ancient rule, that women of menstruating age can't enter the temple. Huge protests broke out in Kerala when two women entered the temple, defying the ancient law. The temple was even shut down after those women left, and reopened after it was "purified". Following this incident,  a case was launched popularly known as the "Sabarimala Case".
Justice DY fought in the case, and the court ruled out the ancient law and stated that devotion cannot be subjected to discrimination and patriarchal notion cannot be allowed to hamper equality in devotion. After this law, Women and Transgenders, who were earlier not allowed entry can now enter the mandir and offer prayers to God Ayappa.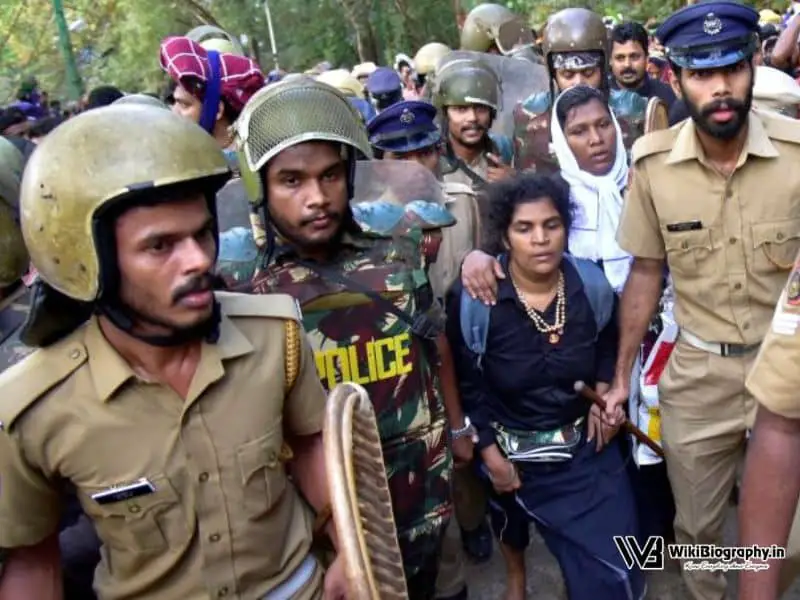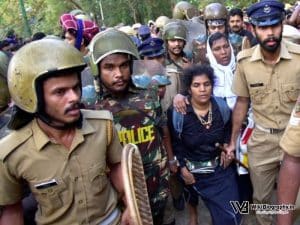 DY Chandrachud Abortion for Minors and Unmarried Women
Previously, under India's abortion law, married women could have abortions up to 24 weeks into their pregnancies, but single women were limited to 20 weeks. This was a huge problem in the context of Rape cases and Non-consensual sex.
In 2022, Supreme Court passed the landmark verdict that allowed abortion between 20-24 weeks in unmarried women legal. The law was passed by a bench of Justices D Y Chandrachud, A S Bopanna, and J B Pardiwala, under the Medical Termination of Pregnancy Act(MTP). The court argued that limiting the provision to cover only married women is discriminatory and violative of Article 14.
Dhananjaya Yeshwant Criminalised Marital Rape
Earlier Indian law didn't consider Marital Rape to be a Criminal offense. This passively states that The Indian Jurisdiction didn't consider Consent as important, in the case of married couples.
In 2022, a bench of judges consisting of Justice DY Chandrachud, A S Bopanna, and J B Pardiwala gave the verdict that non-consensual or forced sex or assault by a husband will be categorized as Marital Rape and is punishable under law.
DY Chandrachud Marriage, Wife & Children
Chandrachud's first wife, Rashmi, died from cancer in 2007. He had two sons from his first spouse, Abhinav and Chintan. Abhinav practices law at the Bombay High Court and Chintan works in a law firm in the UK. Years later, he married Kalpana Das, who formerly worked with the British Council. He and Kalpana are foster parents to their daughters, Mahi and Priyanka. Both of them are very young.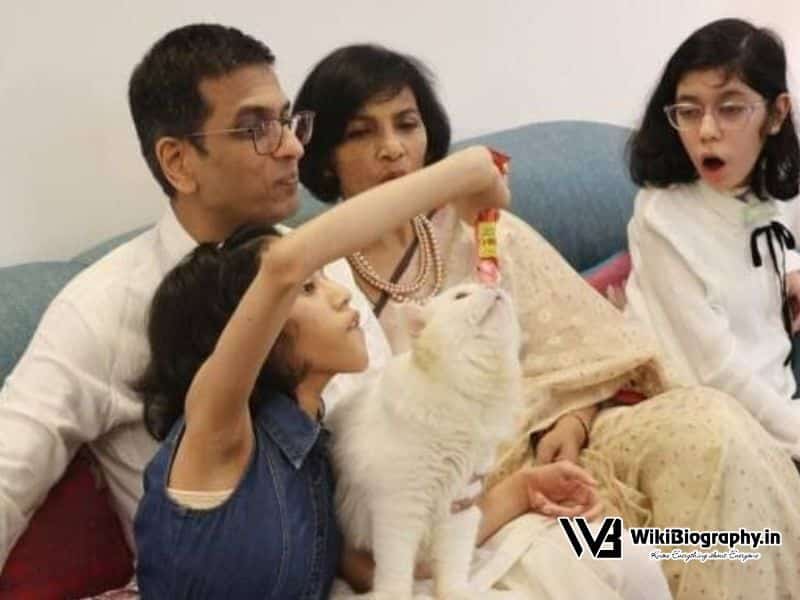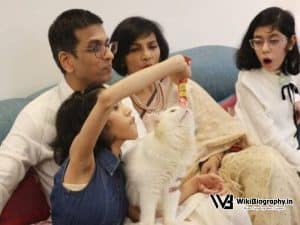 DY Chandrachud Childhood
As a child, he was a fan of music by Bob Dylan and ABBA and was an avid fan of Kishori Amonkar. However, his young heart and his hunger to learn new things kept him up to date with the music of today. He listens to Coldplay and also 'Despacito' by Luis Fonsi.
The Chandrachuds were originally from Pune. However, DY Chandrachud was born and brought up in Mumbai. He also had a passion for cricket in his youth and was a big fan of Sunil Gavaskar and later Sachin Tendulkar, and his current favorite is Virat Kohli.
DY Chandrachud Salary and Image
DY Chandrachud is very popular among the new generation. He has a liberalistic approach and believes in changing with the times. His Verdicts in the case of the 377 law, Marital Rape, Abortion in Minors, and Sabarimala have earned him the image of a fearless, truth-loving, liberal Individual.
As the Chief Justice of India, DY Chandrachud receives a monthly salary of Rs. 2,80,000 and a pension with DA (Dearness Allowance) of Rs. 16,80,000 each year. He is also entitled to a gratuity of Rs. 20,000,000, furnishing Allowance of Rs 10,000, House Rent Allowance of 24 percent on the basic pay, and Sumptuary Allowance of Rs 45,000. These are the allowances given to the Chief Justice of India. The Consolidated Funds of India is responsible for paying the Chief Justice.
Here is a full bio of DY Chandrachud, his family, father, mother, son, daughter, wife, siblings, school, education, hometown, profession, nationality, height, weight, eye color, hair color, gender, salary, sexuality, age, net worth, birthday, address, zodiac Sign, religion, hobbies, relationship status, marital status, chief justice of India, CJI salary.
Dhananjaya Yeshwant Information Table
Name

Dhananjaya Yeshwant Chandrachud
Assumed office
9 November 2022
preceded by

Profession

Chief Justice of India
Nationality
Indian

Height(approx.)

N/A

Figure Measurements

Not Available

Eye Colour

Black

Hair Colour

Black

Date of Birth

11th November 1959

Age (as of 2022)

62 years

Birth Place

Mumbai, Mahrashtra

Zodiac sign/Sun sign

Scorpio

British

Hometown

Mumbai, Maharashtra

School

The Cathedral and John Connon School, Mumbai

St. Columba's School, Delhi

College/University

St. Stephen's College

Faculty of Law at the University of Delhi

Harvard Law School

Educational Qualification

Doctorate

Religion

Hinduism

Ethnicity

Mixed

Caste

Deshastha Rigvedi Brahmin
Spouse
Rashmi(died of cancer)

Kalpana Das(2007-present)

Hobbies/Interests

Listening to music, reading books, cricket

Marital Status

Married

Affairs/Boyfriends/Girlfriends

Not Available

Sexuality

Straight

Parents

Father: Yeshwant Vishnu Chandrachud

Mother: Prabha Chandrachud

Siblings

 N/A

Previous Occupation
Judge of Bombay High Court (2000-2013)

Chief Justice of Allahabad High court (2013-2016)

Children

Abhinav Chandrachud(son)

Chintan Chandrachud(son)

Mahi Chandrachud(foster daughter)

Priyanka Chandrachud(foster daughter)

 

Salary
2.8 lakhs per month + benefits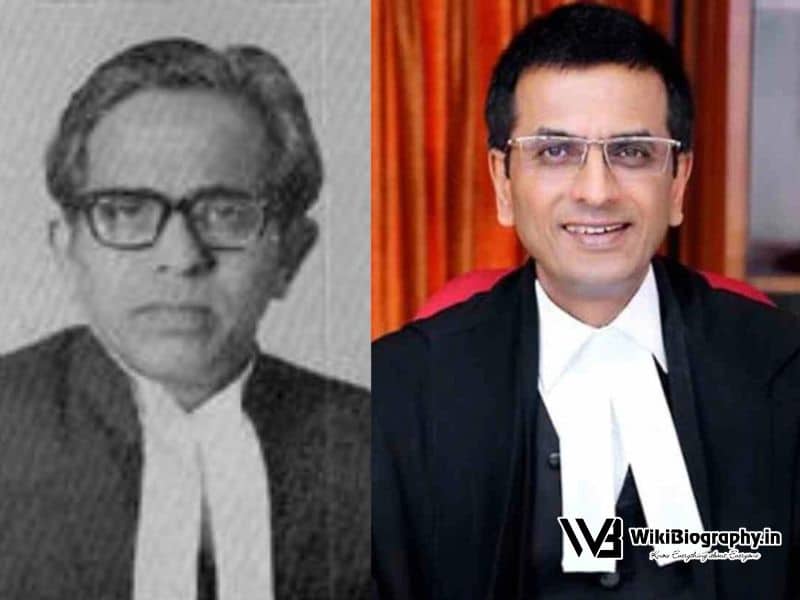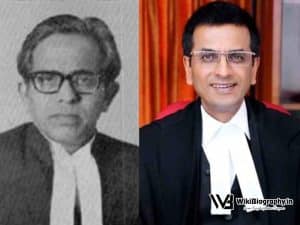 Social Media Accounts
DY Justice is not available on social media
Lesser known facts about DY Chandrachud
DY and his father, Y. V. Chandrachud is the first father-son duo to have become the Chief Justice of India.
DY Chandrachud studied honors in economics and wanted to pursue a career in that field. However, inspired by his father he also studied law and later went for a doctorate from Harvard Law School.
He was part of the three-judge bench that allowed a plea for the live streaming of proceedings in the Supreme Court.
FAQs
1) Who appointed DY Chandrachud as the Chief Justice?
Droupadi Murmu the current President of India, appointed him as the chief justice of India.
2) Why did DY Chandrachud overrule his father's decision?
DY Chandrachud Overruled his father's decision in the Right to the Privacy act, claiming that the Constitution must protect the Privacy of an individual at all times, and can't be overseen in case of Government proceedings.
3) What is the age of the CIJ?
DY Chandrachud, the Chief Justice of India is of 62 years of age.
Also Read: Sudhir Suri: Wiki, Bio, Age, Wife, Son, Death, Jail, Killers, Controversy, Home
Subscribe to us the get the latest news of DY Chandrachud!