Explore the legendary life of Archie Karas, a famous gambler who made history on the Las Vegas strip. From his humble beginnings to his unbelievable winning streak, get an in-depth look at the man behind the high-stakes games. Read his inspiring story of triumphs, tragedies, and everything in between. Discover how he became a living legend by defying all odds.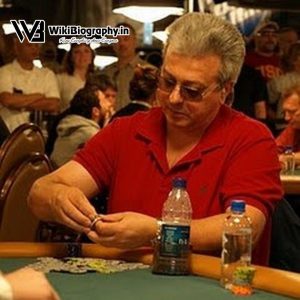 From Homeless to High Roller: The Untold Story of Archie Karas' Record-Breaking Gambling Streak
Gambling responsibly can offer life-changing rewards, joy, and anticipation. Set a budget, know your limits, use bonuses with caution, take breaks, and don't chase losses or let emotions influence decisions. Understand the game and odds; use strategies to increase chances of success. Also, choose the best casino game to win money. Have fun and enjoy entertainment value for enhanced enjoyment.
Gambling has had a profound effect on numerous individuals over the years, with one particular figure garnering more attention than any other: Anargyros Karabourniotis, commonly referred to as "Archie Karas".
Archie, a Greek immigrant, identified his life's ambition of gambling from an early age due to his family's lack of resources. His strained relationship with his father contributed to the commencement of Archie's gambling career as a means to break away from the cycle of poverty in which he had grown up.
Archie, a Greek immigrant, identified his life's ambition of gambling from an early age due to his family's lack of resources. His strained relationship with his father contributed to the commencement of Archie's gambling career as a means to break away from the cycle of poverty in which he had grown up.
Early Years
Archie Karas was born on November 1, 1950 in the Antypata municipality of Kefalonia, an island off the coast of Greece. His formative years were marked by financial privation, as his mother remained at home to care for him and his siblings while their father labored in the construction sector. Archie and his father never had a harmonious relationship, providing Archie with impetus to seek out activities that kept him away from home and out of his father's presence.
The family regularly experienced periods of financial hardship, during which they had to endure missed meals. This motivated Archie to attempt to improve their situation, by seeking out potential sources of income. He began by engaging in marble shooting contests with local children, relying on his well-developed gaming acumen to emerge as the victor and acquire monetary prizes.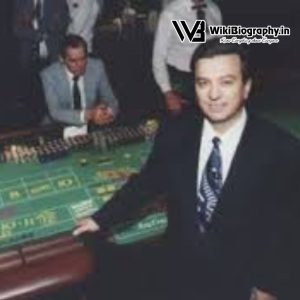 In 1965, when Archie was 15 years old, a conflict between him and his father culminated in a violent altercation. While collaborating on a construction project, Archie's father hurled a shovel at his son's head. Consequently, Archie sought to leave his home country of Greece and accept employment aboard a vessel as a waiter. After two years of employment, he jumped ship during a voyage to Portland, Oregon.
Upon arriving in the United States, Archie determined he would remain, so he hitchhiked from Portland to Los Angeles, where he procured a position as a restaurant server and initiated his gambling venture at the bowling alley adjacent to his place of employment.
Gambling
Once he had settled in the United States, Archie's propensity for gambling rapidly increased. He would assemble with his colleagues after work at the bowling alley, which contained a back room with pool tables and poker tables. As Archie had recently arrived from overseas and had no prior experience, it did not take long for him to acquire expertise in both games. By the time he was 19 years old, he was completely confident in his abilities and declared that he would never be employed again.
Archie cultivated his proficiency in both pool and poker in the back room of a bowling alley prior to venturing into the realm of casino gambling. In 1990, he had amassed approximately two million dollars, though he ended up losing all but fifty dollars within two years. With his remaining fifty dollars, he chose to travel to Las Vegas in an attempt to discern if a change of environment might benefit him. This decision to go to Las Vegas is what has earned him a reputation of legendary proportions in the arena of gambling; despite the struggles yet to come, he will always be remembered for "The Run".
List of the most memorable games of Archie Karas:
| | |
| --- | --- |
| Event/Player | Amount of Money |
| Initial Loan | $10,000 |
| Razz Table Winnings | $20,000 |
| Remaining for Archie | $10,000 |
| 9-Ball Pool Winnings | $1.1 million |
| Poker Game with Businessman | -$3 million |
| Poker Game with Stu Ungar | -$1.2 million |
| Poker Game with Chip Reese | -$2 million |
| Poker Game with Doyle Brunson | undisclosed |
| Poker Game with Johnny Moss | undisclosed |
| Poker Game with Puggy Pearson | undisclosed |
When Archie arrived in Las Vegas, he was quickly cognizant of the fact that the $50 dollars in his possession did not constitute a sufficient sum for his desired activities. Thus, he sought out someone to provide him with a loan of $10,000. Fortunately, he encountered an individual who agreed to do so.
Archie proceeded to utilize the money to engage in gaming at the Razz tables. In a brief period of time, he managed to double his initial stake; as such, by the time he vacated the table, he had acquired enough funds to pay back his benefactor and leave him with an additional $10,000 as a sign of gratitude for taking a chance on him. Afterwards, Archie still managed to retain $10,000 for himself – an accomplishment that not many can lay claim to.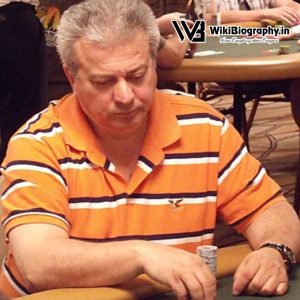 Having acquired his own funds, Archie embarked on a quest to find pool games with potentially high returns. During his search, he heard of a local businessman looking to organize a game. Hence, Archie agreed to partake in a $5,000 9-ball game with the individual. This match proceeded over the course of two and a half months, with only brief pauses for sleep and necessary business engagements. The stakes were raised incrementally during this period, reaching an apex of $40,000 per game. In total, Archie estimated that he made approximately $1.1 million from the extended pool match before challenging his opponent to another game: poker.
In this article, you can learn in detail how to play poker.
Archie remained unperturbed by the amount of money he had lost, demonstrating his disinterest when he challenged the businessman to a poker game. The businessman was renowned for his skill in pool, yet poker was his area of expertise; he held the title of world champion in this realm. Despite this knowledge, Archie was not dissuaded and steadily increased the stakes.
The wager eventually hit a maximum of $3 million dollars before the businessman ended their match. At this point, another acclaimed poker player named Stu Ungar joined in on the action.
Ungar's decision to challenge Archie ultimately resulted in a substantial loss of $1.2 million. Subsequently, Chip Reese attempted to take him on, but was unsuccessful and lost over $2 million dollars. Subsequently, two renowned poker players, Doyle Brunson and Johnny Moss, stepped up to the plate in an attempt to bring an end to Archie's hot streak; however, they were both unsuccessful in their efforts and lost undisclosed amounts of money. Lastly, Puggy Pearson shared the same fate as all that had gone before him.
At the conclusion of his poker run, Archie had amassed an impressive $17 million dollars. Unsatisfied with his success, he sought to further test his luck at the craps table, which would be the beginning of a disastrous downward spiral. He was determined to make a million dollars with one roll of the dice, and so he traveled to the Horseshoe Casino where larger bets were allowed. Archie had previously won millions playing at this location, even going so far as to accumulate all of their $5,000 chips at one point.
Archie's trip to the casino turned out to be a far different experience than he had anticipated. His downfall began with a loss of $11 million at the craps table, followed by a further million lost in a poker game against Chip Reese. However, his greatest loss was sustained when he lost $17 million playing baccarat; after this, Archie took an unscheduled trip back to his homeland of Greece for respite.
Upon returning from his journey, the gambler made a visit to the Horseshoe in an attempt to revive his luck; unfortunately, this was not to be, as he wasted $12 million of his remaining funds at the craps table. Undeterred, Archie chose to challenge Johnny Chan to a one million dollar freeze out match – which he ultimately won.
Archie initially arrived in Las Vegas with just $50 in his pocket, but managed to amass a fortune of nearly $40 million from playing craps and baccarat. However, he ultimately ended up losing all of the money back to the casino. It is believed that the only purchase Archie made from his winnings was a car; the remainder of funds were returned to the casino. Despite this hefty loss, Archie has since gone on to win six gold bracelets in the World Series of Poker (WSOP). This momentous feat has caused a shift in Archie's life over more recent years.
Read also our other article about online casinos: Is Online Casino Legal In India?
The Tragic Missteps of Archie Karas
Upon the conclusion of what has come to be known as "The Run" in gambling circles, many were astounded to uncover certain aspects of Archie's background. An article published in a Las Vegas newspaper divulged that Archie had been apprehended on multiple occasions both before and after his remarkable series of wins.
In 1988, the first instance of apprehension occurred when he was apprehended for card-marking while playing blackjack at a casino in Reno. Subsequently, in 1992, he was detained in Laughlin for a separate cheating offense, and four years later he was apprehended again. Moreover, in 1996 and 2007 respectively, he was arrested in Las Vegas for engaging in fraudulent activities at card games.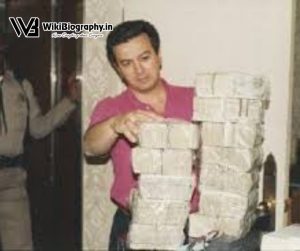 All of these arrests were reduced to misdemeanor offenses following Archie's guilty plea. In 2007, Archie had accrued a debt of $250,000 on his credit cards, leading him to declare bankruptcy. Subsequently, while he was still legally able to enter a casino and gamble if desired, in 2013 he made a decision that would have long-term ramifications.
In September 2013, Archie was apprehended for illicitly manipulating and deceiving a casino in California. Surveillance video evidence at the scene of the crime depicted Archie tampering with cards while playing blackjack. Consequently, he was found guilty and given a three-year probation period as punishment. Unfortunately, this was not the only repercussion; he was also placed on the Nevada Gaming Control Board's exclusionary list, thus prohibiting him from entering or loitering around any gambling facility.
The renowned gambler, Archie Karas, is now compelled to seek out gaming opportunities within the confines of the law.
Legacy of Archie Karas
Archie Karas is no longer able to experience the thrill of gambling in Las Vegas casinos, as he is currently living under a lifetime ban. Despite this, his reputation as an incredible gambler lives on – he once experienced a remarkable winning streak that saw him accumulate a staggering $40 million in winnings. Unfortunately, it all vanished within a remarkably short period of time.
He is deeply devoted to the members of his family that remain, even going so far as to bring his mother over for an extended stay while he was experiencing a period of incredible success in the world of poker. Not only was he a skilled player, but also an incredibly kindhearted person, making him a favorite among his peers. His story has even made it all the way to Hollywood, being featured in documentaries for the E! Network and receiving mentions in books and magazines such as Cigar Aficionado.
Conclusion
Archie is the quintessential rags-to-riches story that we all love to hear, with a shocking twist. Despite his financial success from gambling, he was never truly content and found himself struggling with his newfound wealth. This is a common plight of many professional gamblers who understand that it's not just about the money–it's also about the thrill of the game and the adrenaline-fueled action.
Archie was an individual who couldn't be bothered with money or material possessions. His focus instead was on the environment around him and the game he was actively participating in. He found joy and excitement in the present moment, rarely dwelling on the past or worrying about the future. His enthusiasm for life was infectious, and he truly enjoyed every second of it.
Also Read: Eric Persson: Wiki, Bio, Age, Poker, Wife, Net Worth, Casino
Subscribe to Wikibiography to read more such articles