"Chris Moyles: Wiki, Bio, Age, Height, Girlfriend, Net worth, Shop, Radio Shows, Parents, Height, Weight, Birthday, Hometown, Early life, Controversies, Weight-loss: Chris Moyles is an English radio and television presenter famously known for his show "The Chris Moyles Show ".Moyles uses his maverick bad-boy style of broadcasting to capture his audience. Besides being famous as a presenter, he often made the headlines with his sexist and homophobic comments. Find out more about him in the article below and know more about his girlfriend, net worth, shop, radio shows, parents, height, weight, birthday, hometown, early life, controversies, and other personal life details.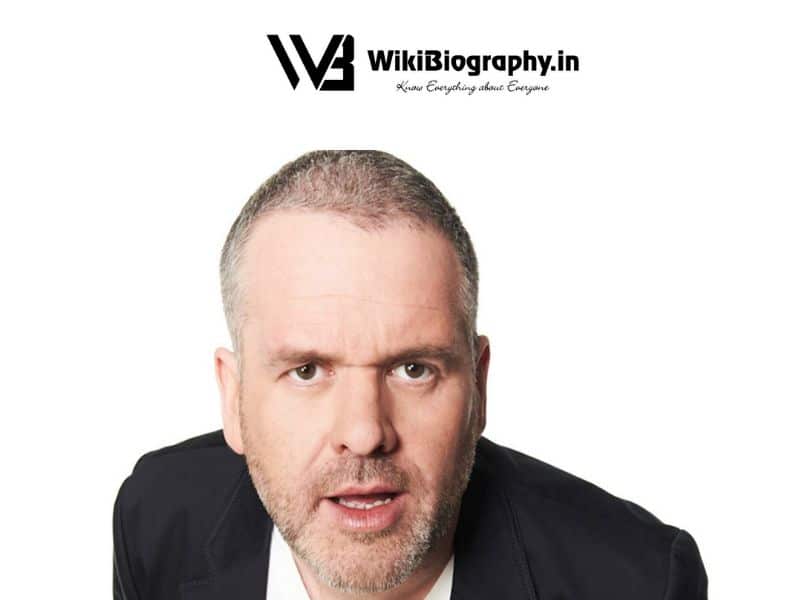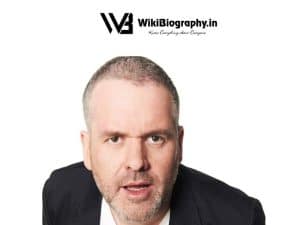 Who is Chris Moyles?
Chris Moyles is a famous radio and television presenter from the UK. He is popularly known for his show "The Chris Moyles Show ". He has hosted several TV shows over the years.  The "Chris Moyles Show" and "Chris Moyles' Quiz Night" are his most popular shows. He has appeared as himself in several Television shows such as Supermarket Sweep, Top Gear, The Charlotte Church Show, The F-Word, The Friday Night Project, The One Show, Friday Night with Jonathan Ross, Richard & Judy, and The Paul O'Grady Show.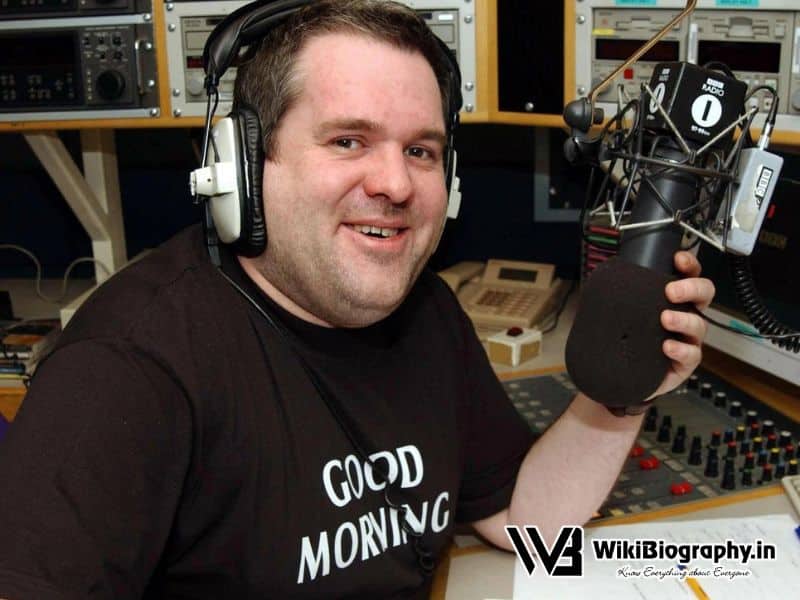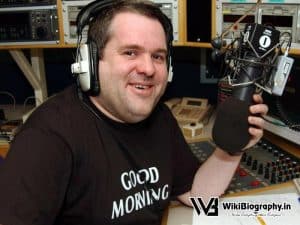 The Chris Moyles Show
"The Chris Moyles Show" is a radio morning show broadcast on BBC Radio 1, from 5th January 2004. The number of viewers shoot up to 6.5 Million over a year after the show was a huge hit.  The show combines DJ-style music selections, news, sports, comedy skits, and celebrity interviews. By the end of 2005, he became the capital's most-listened-to youth breakfast show, leaving behind Johnny Vaughan. 
He attained the gold Sony Radio Award in 2006 under the category "best entertainment show" and another gold Sony Radio Award in 2008 under the category "best breakfast show", for "The Chris Moyles Show". Chris broke the record set by Tony Blackburn and became "The longest-serving Breakfast Presenter" in 2009. However, Moyles left the show on 11 July 2012. He later returned with another version of his show " The Chris Moyle's Show" on Radio X. The second version also aired from 21st September 2015, broadcasted during the breakfast hour, 6:30 a.m. to 10:00 a.m.
He worked on several other radio channels such as Radio Luxembourg (under the pseudonym Chris Holmes) and Capital FM.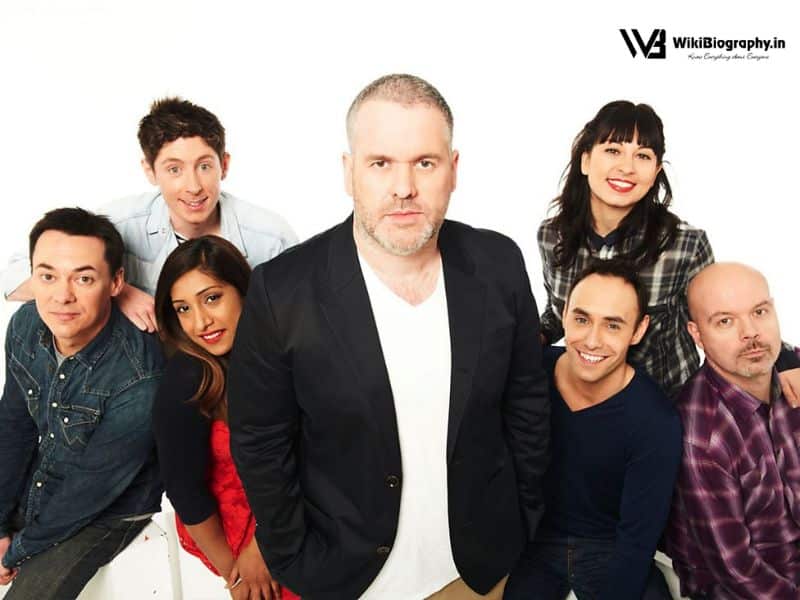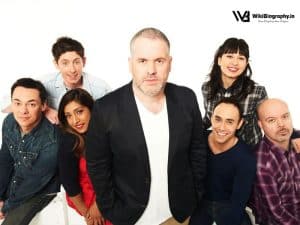 Moyles' Red Nose Climb
Red Nose Day is a fundraising campaign to end the cycle of child poverty and ensure a healthy future for all children. Moyles along with other prominent celebrities of that time started a climb on Mount Kilimanjaro. The goal was to raise money for comic relief. He was accompanied by his show's producers, Rachel Mallender and Pippa Taylor, and BBC Radio 1 controller, Andy Parfitt. Moyles' team included celebrities like Cheryl Cole and Kimberley Walsh, who were members of "Girls Aloud". Fearne Cotton, Ben Shephard, Gary Barlow, Ronan Keating, Denise Van Outen, and Alesha Dixon also participated in the campaign.
He recorded a parody song to promote the climb, mentioning all the names of the people that were also taking part. The song was called "(A month off of) The Beer" and was based on Lily Allen's song "The Fear". A huge audience of 8.7 million watched the show, covering their trip. Moreover, it raised more than 1.5 million for comic relief.
Speaking Clock and Moyles
Moyles also started recording voice for the Speaking Clock as a part of a Fundraising Campaign. He read the Speaking Clock from 3rd February to 23rd March 2009. Other celebrities like Kimberley Walsh, Cheryl Cole, Gary Barlow, Ronan Keating, Ben Shephard, and Fearne Cotton also participated.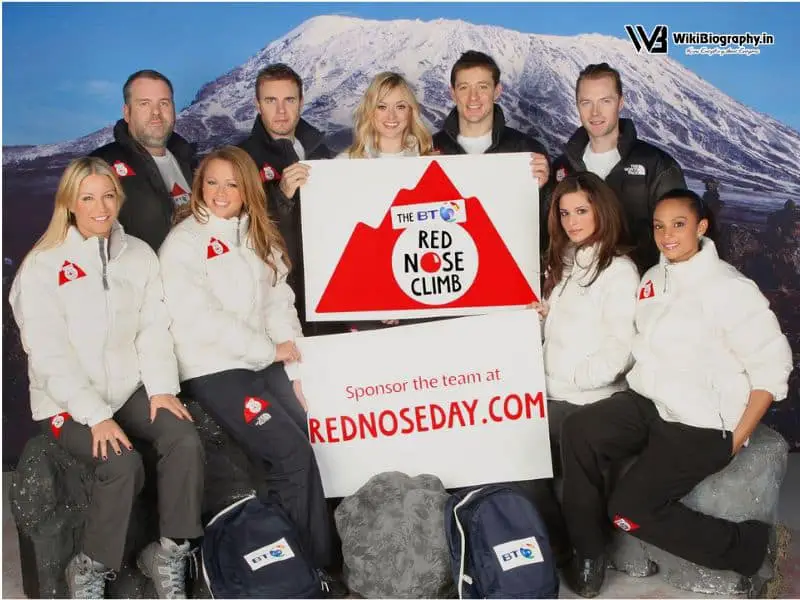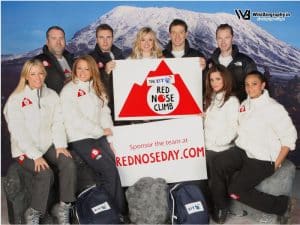 Chris Moyles on Television
Chris Moyles started his career as a radio jockey and became widely famous for capturing the hearts of his Audience. His show on Radio 1, earned him celebrity status. Soon, he started presenting on TV shows, appearing in movies and series, and kept making headlines till today.
His Voice Work in Films
Apart from voicing on several Radio Shows, Moyles also voiced the fourth and final series of the show "The Villa". Subsequently, his voice can be heard in the films "Wimbledon", "War of the Worlds" and "Robots". Mostly, his voice was only used for the UK version of the movies. Moreover, his face was used in "24: The Game". However, many say that Moyles' didn't nail it as a television presenter as much as he did as a Radio Jockey.
Moyles' as a TV Show Presenter
He presented and anchored several TV shows. He, along with his sidekick Dave Vitty hosted their TV show, also entitled "The Chris Moyles Show". This show aired from 1998–99 on the UK channel UK Play. He occasionally presented the music show " Top of the Pops". Several episodes of "Big Brother's Big Mouth" was also presented by famous radio persona Chris Moyes.
Later on, he started another show called "Chris Moyles' Quiz Night". It was a quiz show where Moyles alongside three other celebrities participated in a traditional pub-style quiz. Initially, the winner of the quiz show was awarded one item that belonged to Moyes' but later on it fell back into a more traditional Quiz show norm, where the loser sings Karaoke at the end of the show. Chris Moyles along with Stacey Solomon co-hosted a dating show, known as "The Love Machine". It aired on Sky Living in the UK from 11 March 2012 to 1 March 2013.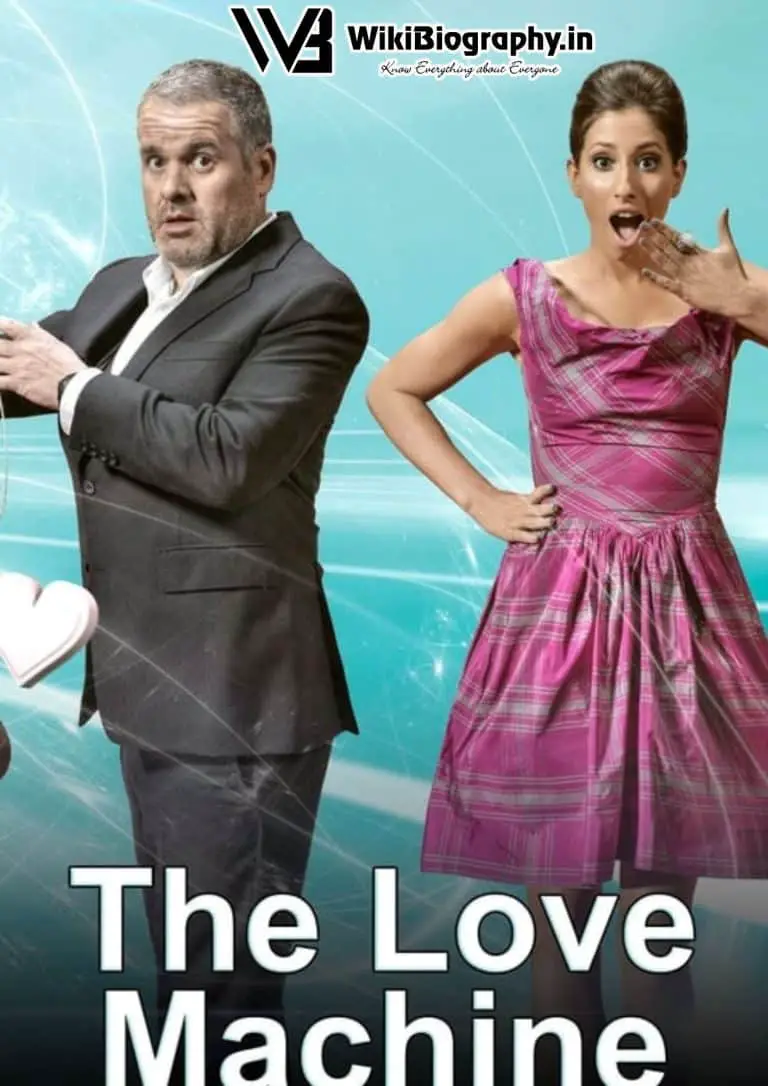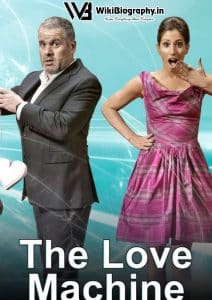 Moyles' Guest Appearances
Moyles appeared on the ITV show "The X Factor: Battle of the Stars". It was a reality Music Competition show in Britain. Unfortunately, he was voted out of the show on 4 June 2006 in the semi-final round. Moyles made guest appearances in several TV shows such as "Top Gear", "Never Mind The Buzzcocks", "The Charlotte Church Show", "The F-Word", "The Friday Night Project", "Richard & Judy" and "The New Paul O'Grady Show". He appeared in the BBC documentary series "Comedy Map of Britain". Chris Moyles had a rough time at the show "Never Mind The Buzzcocks" where he was addressed by Lamar in a rather hateful tone near the opening of the show. Lamar calling out to him "Die, you an oily pig in a dunce hat" really sparked huge controversies. You can read more of it in the " controversies " section of this article.
He appeared as a guest on certain TV shows of BBC mostly for promotional purposes. Moyles' promoted the BT Red Nose climb of Mount Kilimanjaro on "The One Show" by BBC One. He appeared again on the show on 26th February 2010 to talk about and promote the second series of "Chris Moyles' Quiz Night".
He was featured in an episode of the genealogy documentary series "Who Do You Think You Are?" on BBC One, among others. This show explored the ancestral history of people. Chris Moyles spoke about his Irish origin and discovered that his surname means "bald servant" from the Irish word "Ó Maolmanach". Moreover, he visited Ireland and Belgium, where his great-grandfather fought and died in the First World War.
Television Shows for Charity
He appeared and presented in several television shows to raise money for charity purposes. In regards to that, he co-presented "Children in Need Rocks Manchester". On 16th November 2012, he performed "Bring Me Sunshine" on stage with holograms of the comedy duo, Morecambe and Wise, to raise money for charity in an episode of "Children in Need".
Chris Moyles Autobiography
The enigmatic Radio and Television persona decided to share his life journey with all the people out there. He wanted to share his experience as a radio jockey and the memorable incidents he came across in his career.
The Gospel according to Chris Moyles: The Story of One Man and His Mouth
Chris Moyles wrote his autobiography "The Gospel according to Chris Moyles: The Story of One Man and His Mouth". Ebury Press published his book on 5 October 2006. In the book, he talks about his childhood days and his journey toward becoming the most famous radio and TV presenter. He also writes about important issues around the world, boldly stating his opinions. Moyles shares several incidents and experiences from his Radio Shows. The Book received a rating of 4.3 /5 in Amazon book ratings. Chris Moyles shot straight into the Sunday Times best-seller chart with 'The Gospel According to Chris Moyles, & remained there for over four months.
The Difficult Second Book
He wrote a second book, entitled "The Difficult Second Book". This book describes the double life of Chris Moyles, as an award-winning broadcaster and a hapless human being. The book appeared on market in paperback on 1 May 2008. Amazon gives this book a rating of 4.3/5. However, his second book achieved lower commercial success compared to the first.
Chris Moyles as King Herod
Chris Moyles agreed to sign for the role of King Herod in an arena tour of Andrew Lloyd Webber's musical Jesus Christ Superstar. Soon after, he slimmed down, much to Webber's dismay. He commented that Chris might have to wear a fat suit for the show as King Herod was a large man. Lloyd Webber's vision for the revival of the 1971 musical – set against a modern backdrop of protests and celebrity culture, provoked quite a mixed reaction from the viewers. However, everyone agreed on the fact that Moyles' did great work as a flashy gameshow host version of King Herod.
In addition, Moyles also presented a solo stage show, "Chris Moyles Live".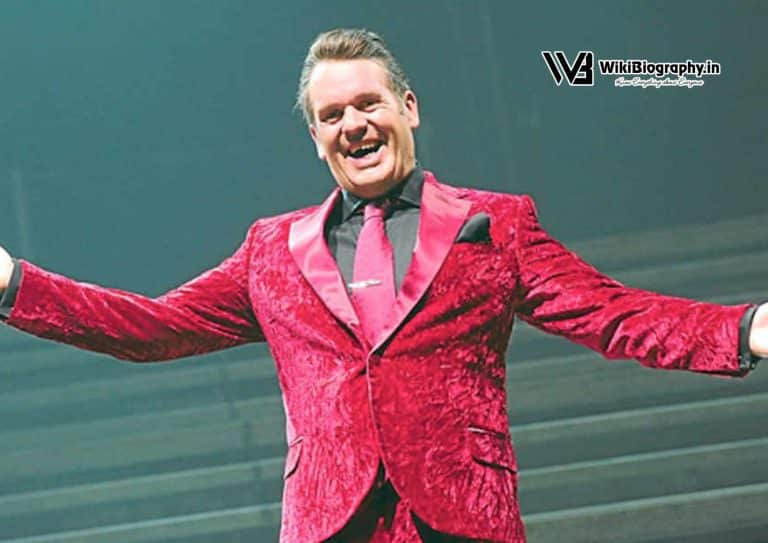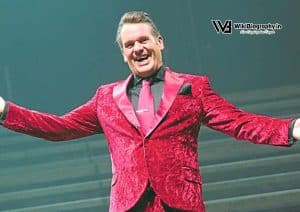 Chris Moyles' Hometown, Parents & School
Moyles was born in Leeds, West Riding of Yorkshire. His parents were Christopher Moyles, a postman, and housewife Hannah Veronica "Vera" Moyles. His mother was of Irish descent while his father was English. Kieron Moyles is his sibling. He did his schooling at Mount St Mary's Catholic High School. At the prime age of 16, he began his broadcasting career at WBHS (Wakefield's Broadcast to Hospitals Service), a voluntarily staffed hospital radio station in West Yorkshire city. He then worked for various radio stations, including Chiltern, Luxembourg, and Capital FM, before landing his dream job at BBC Radio One in 1997. He has no such higher education as per sources.
Chris Moyles' Parody Album
Moyles covered songs of famous artists into spoofs and later released his best songs as an album, "The Parody Album". He parodied the popular Eminem song " Stan" and named it "Santa" due to its seasonal Christmas-themed variation. It became one of the most requested parodies on the show.  His Parody song "Dogz Don't Kill People (Wabbitz Do)", under the name 'Mouldie Lookin' Stain' was the fastest-selling download on the UK charts. The song was a parody of Goldie Lookin' Chain's "Guns Don't Kill People Rappers Do" (itself a spoof rap song) and proceeds went to Comic Relief.
Parody songs at Sport Events
Moyles has parodied several Kaiser Chiefs songs under the name "The Kaiser Chefs". He supports the Leeds United Football team England. Most popular among them are the songs, "I Predict A Diet" (Parody of "I Predict a Riot") and "Donny" (Parody of "Ruby"). When Leeds United was defeated by Doncaster Rovers in the 2008 League One Play-off Final, Chris satirically commented that he had accidentally given Doncaster Rovers fans an unofficial anthem with "Donny".
During the 2006 FIFA World Cup, Chris organized a parody of England World Cup songs, to criticize the number of songs there were out at the time. One of his best, "Jose – The Special One" a parody of the song "Rosé" by "The Feeling", was written on team manager José Mourinho who departed from Chelsea. The song was banned after Chelsea F.C. raised a complaint about the song to BBC. Chris Had a fangirl moment when he made a parody of "We Have Got to Zero Baby", a take on Enrique Iglesias's "Hero". The song proudly describes how his football team, Leeds United, managed to cover a 15-point deficit in League One in only 5 games.
Some of his other famous parody songs are "Silly Allen" (a parody of Lily Allen's "smile"), "Suicidal" (a parody of the UK number one Sean Kingston's "Beautiful Girls"), "Lorry Driver"(a parody of Britney Spears' song "Womanizer"), "Waterproof" (a parody of the La Roux song "Bulletproof"), and many more.
Chris Moyles' Girlfriends, Family & Marriage
Chris Moyles has quite a fascinating dating history. Mostly he is a guy who goes for long-term relationships without marital Commitment. He says that he wants to remain unmarried and does not wish to settle down and have kids. Here is a list of his girlfriends.
Sofie Waite
He dated Sofie Waite from 2002 to 2010. Their long-lasting relationship came to an end when Chris said he was not ready to get married and settle down. Sofie was shattered by this breakup. Soon after she moved out of their £1.8 million property in Highgate, North London. Chris was also shattered and took a week off from work to go visit his parents.
Aoibhinn McGinnity
Months after the painful split, Chris made the headlines for dating a 28-year-old actress Aoibhinn McGinnity who was 12 years younger than him. Chris and Ana purchased a house in London together after just six months of dating and shared flirty tweets (now deleted) over the internet. However, Chris broke up with her and went on to find love with Tiffany Austin.
Tiffany Austin
Chris Moyles' current girlfriend is Tiffany Austin, an artist manager. They had been dating since 2015 and had been pretty constant. She moved from Los Angeles to live in London close to her boyfriend, Chris Moyles.
Chris Moyles' Controversies
Despite his huge fame as a radio jockey and television presenter, he has often appeared in the headlines because of his controversial comments targeting a particular person, gender, or even color.  Moyles has been censured several times by the Broadcasting Standards Commission and Ofcom for his sexist and homophobic comments and for promoting on-air, drinking to excess.
Chris Moyles' On-Air Profanity
Chris often goes wild on his radio shows and behaves quite rudely with the callers, bullying them, spitting profanities at them, and cutting them off if they sound boring.
In February 2006, Moyles was accused of using profanities when he blurted out "You've got three kids from some fuckin'…" to a caller who was a mother of three. He had an outburst when the caller was interrupted by her children on call. However, he apologized profusely for his mistake. The BBC issued six apologies, adding that such mistakes could occur during live broadcasts such as Moyles' show. Later on, Broadcasting regulator Ofcom cleared BBC of accusations over the incident.
Once during a show Moyles' discussed people who urinated in the shower. In this aspect, he said that women who do so are "dirty whores". A listener objected to his comment and was accused of breaching rule 1.5 of the Ofcom Broadcasting Code Rules. 
Homophobic comments
Moyles was accused of homophobia, when he rejected a ringtone by saying "I don't want that one, it's gay", live on air. This led to several complaints to the BBC. However, they argued that the word "gay" was not used from a sexual perspective but rather as a synonym for "rubbish".
Chris Moyles Weight Loss, Age, Height
The Radio X presenter has been on a major health kick over the past few years since leaving his job on BBC Radio 1 breakfast show in 2012. In 2018, he revealed he has shed 5 Stone and sticks to his health routine since then. He became almost unrecognizable with his chiseled jaws, and slim-fit body, compared to his past look depicting a round face and beer belly.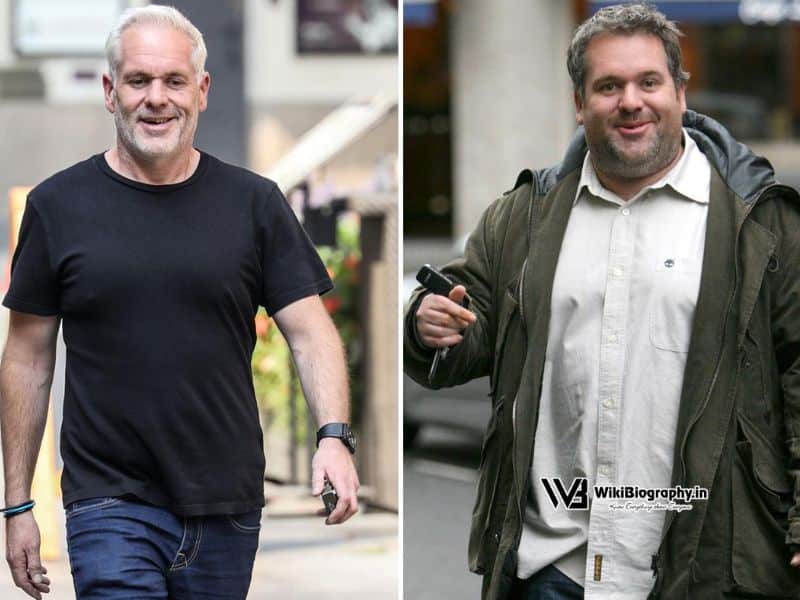 Here is a full bio of Chris Moyles, his family, father, mother, Girlfriends, siblings, school, education, hometown, profession, nationality, height, weight, eye color, hair color, gender, ethnicity, sexuality, age, net worth, birthday, birthplace, address, zodiac Sign, religion, hobbies, relationship status, marital status, nickname.
Chris Moyles Information Table 
Name

Christopher David Moyles

Nickname

Chris Holmes

Gender

Male

Profession

Radio Jockey, Author, DJ, Presenter

Height (approx.)

in centimeters – 175cm

meters – 1.75m

feet inches – 5ft 8.9in

Weight (approx.)

in kilograms – 78kg(current weight)

in pounds – 171.9lbs

Figure Measurements

Not Available

Eye Colour

Black

Hair Colour

Black

Date of Birth

22 February 1974

Age (as of 2022)

48 years

Birth Place

Leeds, West Riding of Yorkshire, England

Zodiac sign/Sun sign

Pisces

Nationality

British

Hometown

Leeds

School

Mount St Mary's Catholic High School

College/University

Didn't pursue higher studies

Educational Qualification

High School

Religion

Christianity

Ethnicity

Irish, English mixed

Caste

Not Available

Address

Highgate, North London

Hobbies/Interests

Not known

Marital Status

Single

Affairs/Boyfriends/Girlfriends

Tiffany Austin

Aoibhinn McGinnity

Sofie Waite

Sexuality

Straight

Parents

Father: Christopher Moyles

Mother: Hannah Veronica Moyles

Siblings

 Kieron Moyles

Husband/Wife/Spouse

Not Married

Children

N/A

Net Worth

$20 Million
Social Media Accounts
Lesser Known Facts about Chris Moyles
Chris Moyles was seen holidaying with Comedy Dave's ex-wife, Jayne. This created a huge feud between Chris and his long-time work partner Dave.
Moyles has been regularly accused of being outrageous and sometimes violent in his radio shows. In October 2022, he threatened and bullied Neil Fox with the claim that "I'm gonna tear his head off and poo down his neck".
 In early 2002, Chris Moyles said "he would take the virginity of Charlotte Church" when the child star reached sixteen and was accused of not following Radio Broadcasting rules and regulations.
FAQs 
1)Is Chris Moyles married to Tiffany Austin?
No, they are not married. However, they have been dating for a long time. Chris wishes to remain unmarried.
2) Is Chris Moyles an actor?
He appeared in several Tv shows as himself, hence he can't be categorized as an actor. He is a radio personality and a celebrity in that regard.
3)What is Chris Moyles famous for?
He is famous for his show "The Chris Moyles Show". He is a British Radio personality and is famous for his Zoo format of presentation, dealing with an audience in large.
Also read: Lenny Rush: Wiki, Bio, Age, Height, Parents, Girlfriend, Net Worth
Subscribe to us to get the latest news about Chris Moyles!