Firsts 4: Wiki, Plot , Cast, Real names, Dice Media and details: Youtube series are the best platform for Web series and can attract a wide range of audience. One year Ago The series 'Firsts' started and niw we are way down to Season 4 of the 'Firsts'.
Story 
The story of First is based on content that targets a specific story revolving around day to day character and the stories keep developing. In the first season,It portrayed the Story between two people who go to the same school. The story is a blend of love and friendship happening in the school. 
The second Season of Firsts, it explains the Long Distance Relationships that happened during COVID- 19 Lockdown. It started real life couples Kriti Vij and Pranay Manchanda. 
The third season explored LGBTQ theme and Homosexual Relationships. In this season the story revolves around 2 females and how they meet through Tinder and PureMe app and explores the lobe, Understanding and many things together.
Finally, Coming to the Firsts 4, now Dicr Media explored the topic of Arranged marriage and the couple try to bond before marriage.
Details of Firsts 4.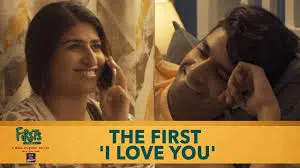 | | |
| --- | --- |
| Network  | Youtube |
| Media  | Dice Media |
| Witten By | Bharat Misra and Shreya Aggarwal |
| Directed by | Pranay Manchanda |
| Seasons  | 4 |
| No. of Episodes | 31 |
| Season 4 Released on | 16th Jan, 2021 |
| Staus  | ongoing |
Cast of Firsts 4
| | |
| --- | --- |
| Shreya Mehta | Jahnavi Seth |
| Rohan Khurana | Kabir Mishra |
| Nidhi Shetty | Vanshu Seth |
| Riya Chibber | NA |
| Kavita Waandhawan | NA |
Also Watch The Wed Series in Youtube
Also Read:  Gullak 2: wiki